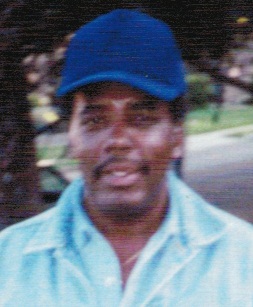 Wilbert Sebastian Hanley dies on Sept. 15. He was 66 years old.
He is survived by his daughters:
Janice Peaches Hanley (NY), Karen Hanley (Angullia), Colette Hanley (NJ), Alex Hanley (St. Croix), Carla Hanley (Ga.), Laurel Hanley ( Ga.), Latisha Hanley (NJ) and Aldrick Hanley (St. Croix); grandchildren: Shekima Walters, Kylar Hanley and Alexis Johnson; son-in-law: Tony Johnson (Ga.); brother, George Hanley (St. Croix); sisters: Audrey Hanley (UK), Mavis Walters (Nevis) and Katie Rosalie Payne (Nevis); sister-in-law, Diane Hanley (St. Croix); and cousins: St. Clair Hanley (NY), Melvin Hanley, Stanley Hanley, Norton Hanley, Valerie Hanley, Beverly Hanley, Roperta Gums, Telma Grant, Shirley Hanley (D.C.) and Yvonne Hanley (D.C.).
He is also survived by many nieces and nephews to include: Jacqueline Hanley (UK), Earl Hanley (Nev.), Cleo Walters (Nev.), Diedra Walters (Nev.), Castra Hanley (UK), Eardley Hanley (Fla.), Timothy Payne, Michelle Hanley and Rochelle Hanley (St. Croix); sisters-in-law: Kathleen Griffin, Sandra Griffin and Dorette Pinney; brothers-in-law: Kirthley Griffin, David Griffin, George Griffin and Theodore Griffin; as well as other relatives and friends too numerous to mention.
There will be a viewing at 10 a.m. and a funeral service at 11 a.m. on Wednesday, Sept. 28, at Kingdom Hall of Jehovah Witnesses, Estate Carlton. Interment will follow at the Kingshill Cemetery.
All arrangements are by James Memorial Funeral Home Inc.