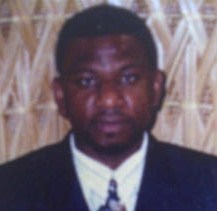 Glendel Servein Joseph Sr., also known as "David," of Windsor, Connecticut, died on Sept. 11, at St. Mary's Home Rehabilitation Services.
He is survived by his wife, Donnah C. Joseph; sons: Glendel Jr. and David Joseph; sisters: Josephine Browne Joseph "Phine" and Celina Joseph "Lina;" brothers: Sylvan "Jakey," Athil "James Cooley," and Leslie "John Cooley" Joseph; uncle, Peter Joseph (U.K.); aunts: Henrietta Pollock (SKB) and Sarah Joseph; nephews: Mervin, Michael, Kendel, Steve, Calvert and Alvin Joseph, Dwayne Adolphine, Travis Webster and Mark Williams; and nieces: Alicea, Natalie, Octavia and Janelle Joseph and Alia Joseph-Bancey.
He is also survived by great nephews: Joshua, Michael, Jaiden, Austin and Nathaniel Joseph, and Jalen and Dontae–Kareem Verderber; great nieces: Cathy Joseph, Nellisa Benjamin, Jurnee' Bancey, Kye'ara and Ah'mya Verderber; cousins: Marie and Richard Joseph, Rueben and Willford Polluck, Joseph Elliott, Kathleen Browne and Glenville Stanley: mother-in-law, Ruth Eunice Edwards; sister-in-law, Diane Joseph: brothers-in-law: Amos and William Jack; as well as other relatives and friends too numerous to mention.
A viewing will be held at 10 a.m. and a funeral service at 11 a.m. on Saturday, Oct. 1, at the Ebenezer Methodist Church. Interment will follow at Kingshill Cemetery.
All arrangements are by James Memorial Funeral Home Inc.