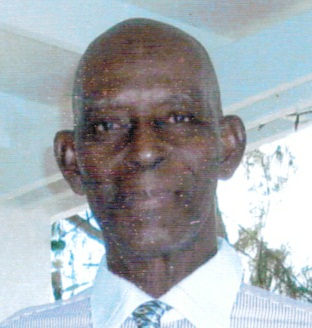 Patrick Joseph Altenor of Estate Whim died on Sept. 14 at the Gov. Juan F. Luis Hospital.
He is survived by his wife, Paulina Altenor; daughter, Ann Marie Charles; step-daughter, May Dubois; five grandchildren, six great-grandchildren; step- grandchildren: Elizabeth Dubois Marshall and Michaeljohn Dubois; step-great- grandchildren: Jacinda and Miniya Dubois; sisters: Margarete Porcil, Vitalyn Moore and Emelda Moore; brothers: Andrew Chandler, Tipap Chandler and Donald Chandler; sisters-in-law: Agnes Harrow and Olive Harrow; brother-in-law, Stephen Porcil; nieces: Carol Moore, Mascillina Richards, Veronica Gaines, Alberta Moore, Sandra Moore, Eurica Lewis and Catherine Chandler; and nephews: Evans Porcil, Franklin Porcil and Lester Sealey.
He is also survived by great nieces: Nicole Henrillien and Anna Gilbert; great nephew, Aloysius Henrillien; special friends: Barbara Vogt, Vilma Garcia and family, Marcellin and Linus Johnson, Jennifer Duncan, Ruth George, Jeanne Garcia, Olienne Arnold, Mary Godfrey, John Peter, Emmanuel Mitchell, Patrick Clarke, Jane and Jerry Louison, Audrey and Rex Johnson, Cletina Tuitt, Cindy Malcomb, Conrad Edwin, Clara and Ellis Nock, James Gilbert, Phillip Pierre, Jimmy Maturine, Grace Hippolite and the Marcellin family; as well as other relatives and friends too numerous to mention.
There will be a viewing held at 10 a.m. and a funeral service at 10:30 a.m. on Friday, Sept. 23, at St. Patrick Catholic Church. Interment will follow at Kingshill Cemetery.
All arrangements are by James Memorial Funeral Home Inc.