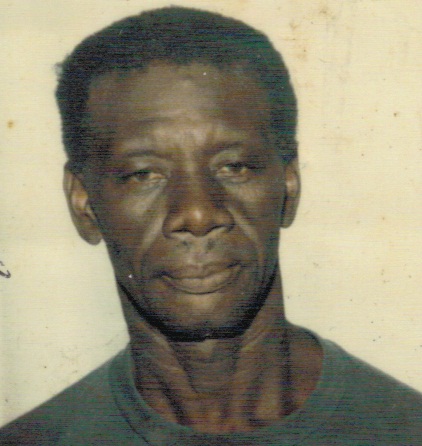 James Theophilus Pigott, also known as "Ezra," died on Sept. 5, at the Herbert Grigg Home for the Aged. He was 82 years old.
He is survived by his sisters: Ruth Warner, Olivet Pigott, Grathel Wilson, Carmel Harrigan and Curleta Browne; brothers: Neville Pigott, Joseph Pigott and Albert Pigott; nieces: Lenore Daveron, Geozell Warner, Ammina Mills, Rose, Maureen, Lornette, Andrea, Valerie and Shayon Phillips, Cheryl, Faye and Nicola Browne, Velma and Carrol Pigott, Vitalin, Vincere, Wrettinella, Barbara and Petronella; nephews: Casmore and Everett Warner, Elmore, Clement, Jappel and Terry Wilson, Cortrite, Colin, Jeanroy, Hugh, Cutwin, Bertran, Ash and Frederick Rice; great nieces: Allyson, Jasuinda, Lenore, Jashiyah and Corrine; great nephews: Sonny Warner, Alrick, Patrick, Kevin, Marvin, Edward, Joey, Odelle and Conroy; cousins and other relatives: Rivere Smith and Roy Richards; and other relatives and friends too numerous to mention.
There will be a viewing held at 9 a.m. and a funeral service at 10 a.m. on Wednesday, Sept. 14, at Ebenezer Methodist Chapel. Interment will follow at Kingshill Cemetery.
All arrangements are by James Memorial Funeral Home Inc.