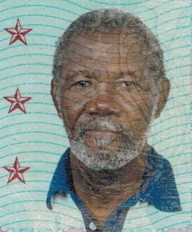 Earl A. Williams age 75 of Estate Glynn died on Aug. 25 at Governor Juan F. Luis Hospital. He was 75 years old.
He is survived by his spouse, Julia Williams; stepchildren: Juliet Young, Ali Young, Robert Young, Edward Young and Julio Alamo; brothers: Leopold Williams, Theodore Williams and Campbell Williams; nieces: Michele Williams and Arlene Williams; nephews: Roger Williams, Elton Williams, Michael Williams, Rishon Williams, Earl Williams and Jamie Delago; great nieces: Iesha Williams and Sharmisha Williams; great nephew, Elton Williams Jr.; aunts: Virginia Williams, Vestima King and Ruby Francis; uncles: Samuel Osborne and James Dublin; and sisters-in-law: Rufina Sosa and Alcadia Santiago.
He is also survived by special friends: Melvin Moore, George Lake, Searvee Brooks and Lawrence Samuel; cousins and other relatives: Norma Edwards and family, Delroy Thomas, Lloyd Thomas and the rest of the family, Alice Edwards and family, Rose Nelson and family, Helen Barnes, Blanca Colon, George Bryan, Da-Heem Rodgers, Isaiah Rodgers, Franklyn Gumbs, Elizabeth Cintron, Allahmarah Brodhurst, Jahraun Brodhurst, Glorivee Santana, Jaharia Santiago, Angel Velasquez, Pedro Sosa and Alex Sosa; as well as other relatives and friends too numerous to mention.
A viewing will take place at 9 a.m. and a funeral service at 10 a.m. on Friday, Sept. 9, at the Friedensfeld Moravian Church. Interment will follow at Kingshill Cemetery.
All arrangements are by James Memorial Funeral Home Inc.