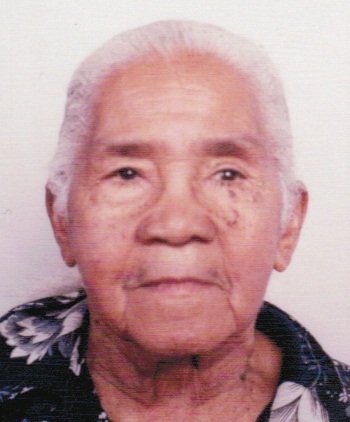 Anna Maria Sanchez of Catherine's Rest died on Sept. 4, at Gov. Juan F. Luis Hospital. She was 86 years old.
She is survived by her daughter, Vidalina Huertas; sons: Saturnino Ramos, Andres Ramos Sr. and Angel Luis Ramos; grandchildren: Arietne and Wilfredo Huertas Jr., Ana Lourdes Magras, Jeffrey Ramos, Johnny Ramos, Ruth N. Charles, Andres Ramos Jr., Wanda I. Daniel, Itzamar Singh, Angel Luis Jr. Ramos, Ana Evelyn Ramos, Ramon Ramos, Andres Vidal Ramos, Eric Ramos, Jose Carlos Nieves Jr., Hector Ivan Nieves, Ezequiel Nieves, Eliud Nieves, Lee Vanessa Acosta, Francisco Ramos and Viviana Saldana; 47 great grandchildren; daughters-in-law: Marilyn Ramos, Luz Delia Ramos, Carmin Ramos and Luz Rodriguez Ramos; son-in-law: Wilfredo Huertas Sr.; sisters-in-law: Juani Serrano, Antonia Serrano, Amelia Soto, Victorina Pereira and Ana Maria Serrano; niece, Sylvia Sanchez; nephews, Miguelk Sanchez; and other relatives and friends too numerous to mention.
A viewing will be held at9 a.m. anda funeral service at 10 a.m. on Saturday, Sept. 10, at Hermanos en Cristo Alfa Y Omega, Estate Strawberry. Interment will follow at Kingshill Cemetery.
All arrangements are by James Memorial Funeral Home Inc.