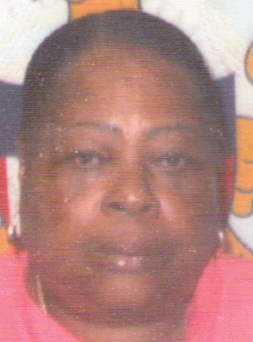 Dawn Maria Anita Thomas of Estate La Grange died on Aug. 20, at her residence. She was 56 years old.
She is survived by her mother, Melita L. Miller-Menders; daughter, Jessica S. Sanchez; grandchildren: Rafael Sanchez and Ne' Kiya Bruce; son-in-law, Somalie Bruce; sisters: Ramona Menders, Rosita Menders, Gertrude Menders and Jacqueline Menders; brothers: Donald Francis, Leon Thomas, Almeric Menders, Noel Menders, Rene Menders and Reynard Menders; and nieces: Akiela, Akiesha, Akiama, Rita, Marie, Monique, Naeema Thomas, Omega, Nadine, Ciana Menders, Tekisha, Danisha Francis, Leona, Janet Hendrickson, Angela Vanterpool, Felicia, Raykella Menders, Latisha, Shenisha Abramson and Kaliesha Tyson.
She is also survived by nephews: Ray Harris Jr., Ashmeed, Khalide, Derray, Kadeem, Asheem, Hashsim Thomas, Omari Menders, Noel Jr., Nevon Menders, Ray, Roi Christian, Raynaldo Martin, Steve Jr., Jahleel, Jelani Hendrickson, Jasey Cummings, Reynard Jr., Kevin, Keanu, Dakari Menders, Joseph Woodfolk Lorenzo Menders and Jahni Hamilton; aunts: Beulah Roberson, Marie James, Gladys Miller-Anthony, Paula Isaac and Iola Harrison; uncles: Alric Miller, Albert Harrison Sr. and James Parris; special friends: Victor Mercado Sanchez, Herman Lynch, Joy Gittens, Arlene Petersen, Sanida Pryce, Delores Brathwaite, Janice Joseph, Mary Sibilly, Patsy Elcock, Janet Wright, Ray Harris Sr., Magdaline Lawrence and Dawn Brodhurst; cousins and other relatives: the Miller family, the Messer family, the Thomas family and the Bruce family; as well as other relatives and friends too numerous to mention.
A memorial service will take place on Friday, Sept. 9 at St. Paul Anglican Church. There will be tributes at 9:30 a.m. and the service will begin at 10 a.m.