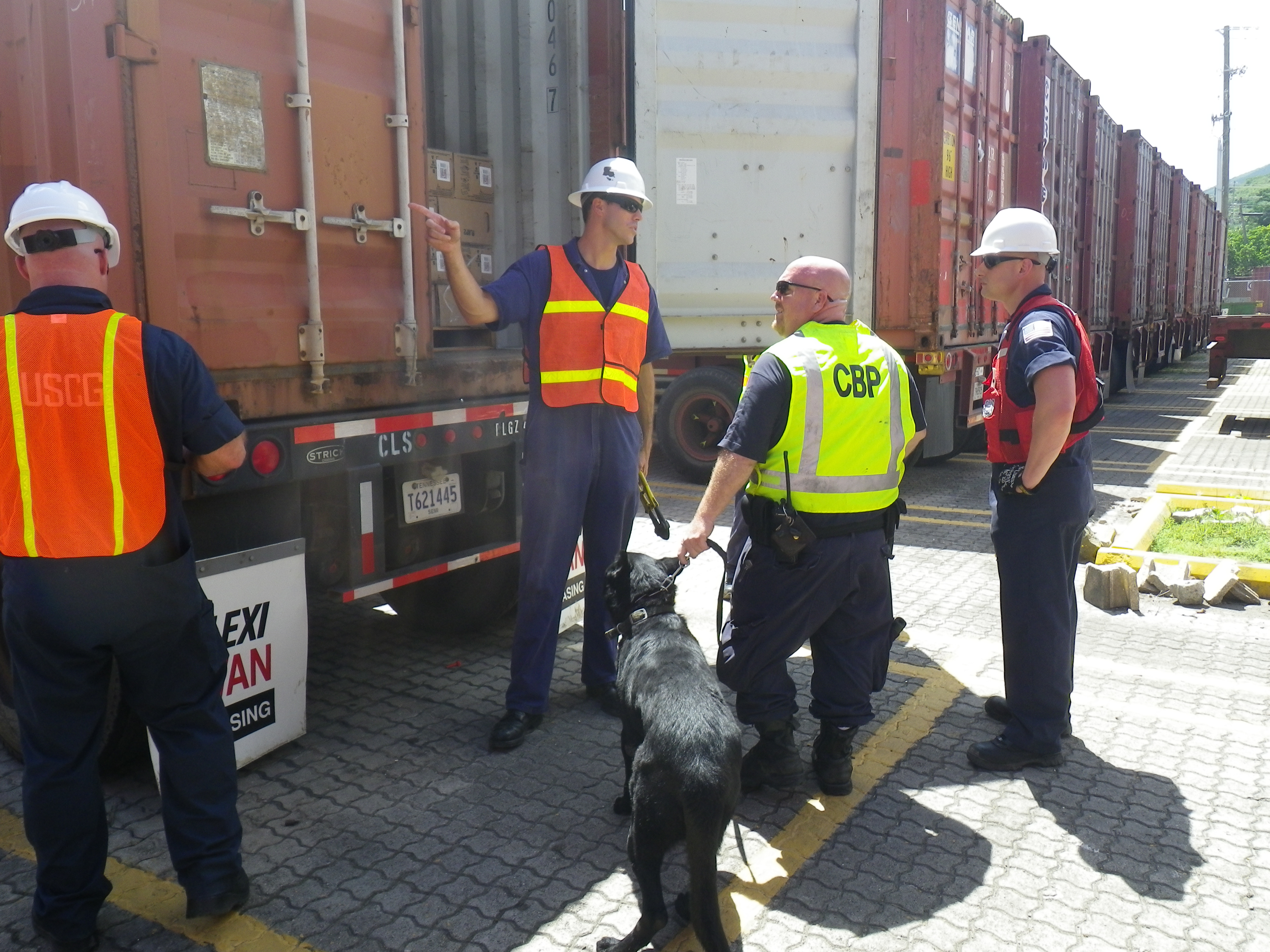 Coast Guard inspectors from San Juan concluded a multi-agency strike force operation (MASFO) at Crowley Marine Terminal Saturday and Sunday in St. Thomas harbor, according to a Coast Guard release issued Tuesday.
The strike force screened a total of 121 containers with a Customs and Border Protection X-Ray machine, and physically inspected 53 other containers and portable tanks, including 27 hazardous material containers.
While no illegal drugs or contraband shipments were identified, officials detained seven hazardous material containers due to insufficient markings and required placarding.
According to the release, the operation's primary objective was to ensure compliance with federal, state and local regulations pertaining to the safe shipment of cargo.
"The MASFO was a great example of the interagency cooperation, and a first of its kind for St Thomas' port community," said Cmdr. David Berliner, Coast Guard Sector San Juan chief of prevention.
The initiative combined the capabilities of numerous agencies including Coast Guard, Customs and Border Patrol, Federal Drug Enforcement Agency (DEA), and Immigration and Customs Enforcement (ICE) personnel.