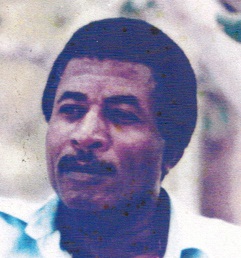 Venice Ethelbert Cummings Sr. of Stony Ground Villas died on Tuesday, Aug. 9, at home. He was 74 years old.
He is preceded in death by his mother, Lucinda Cummings; his daughter, Natasha Leslie Cummings; his grandson, Thai Carrillo; and his brother, Leslie Cummings.
He is survived by his wife, Joan Cummings; daughters: Natalie-Ann McDonald (Kenneth) and Allison Cummings Swain (E. Daniel); stepdaughter, Eastlyn Henriques; son, Venice E. Cummings Jr.; stepsons: Anthony and Otis Pierre, Stephenson Pacheco and Ronald Rogers; grandchildren: Courtney and Desmon McDonald, Sydney, Eric and Nicholas Swain, Nikolai Carrillo, and Malachi and Elijah Cummings; sisters: Iris Miguel (Aldwin), Helen Thomas and Patsy Cummings; brother, Ellis Cummings; sisters-in-law: Cherry Francis (Keith) and Patricia Mathews. And brothers-in-law: Fitzroy and Peter Cottle.
He is also survived by nieces: Denise Williams, Brenda Cummings, Judy Cummings, Linda Cummings, Nadine Cummings and Keisha Bullard; nephews: Edwin Cummings, Clenis Cummings, Godfrey Cummings and Dexter Miguel; cousins: Patricia James (Irwin), Woodworth Cummings, Whitfield Cummings, Lucille Maynard (Noel), and Annella Cummings and family; and special friends: Judith Nelson, Hudson and Beryl Allyne, Joe Roberts, Jeanette and Joseph Allen, and Ifizia Muhammed and family. He is survived by many other relatives and friends too numerous to mention but not any less important or loved.
A viewing will be held at 9:30 a.m. followed by a funeral service at 10:30 a.m. on Thursday, Aug. 18, at St. Ann's Catholic Church. Interment will follow at Kingshill Cemetery.
All arrangements are by James Memorial Funeral Home Inc.