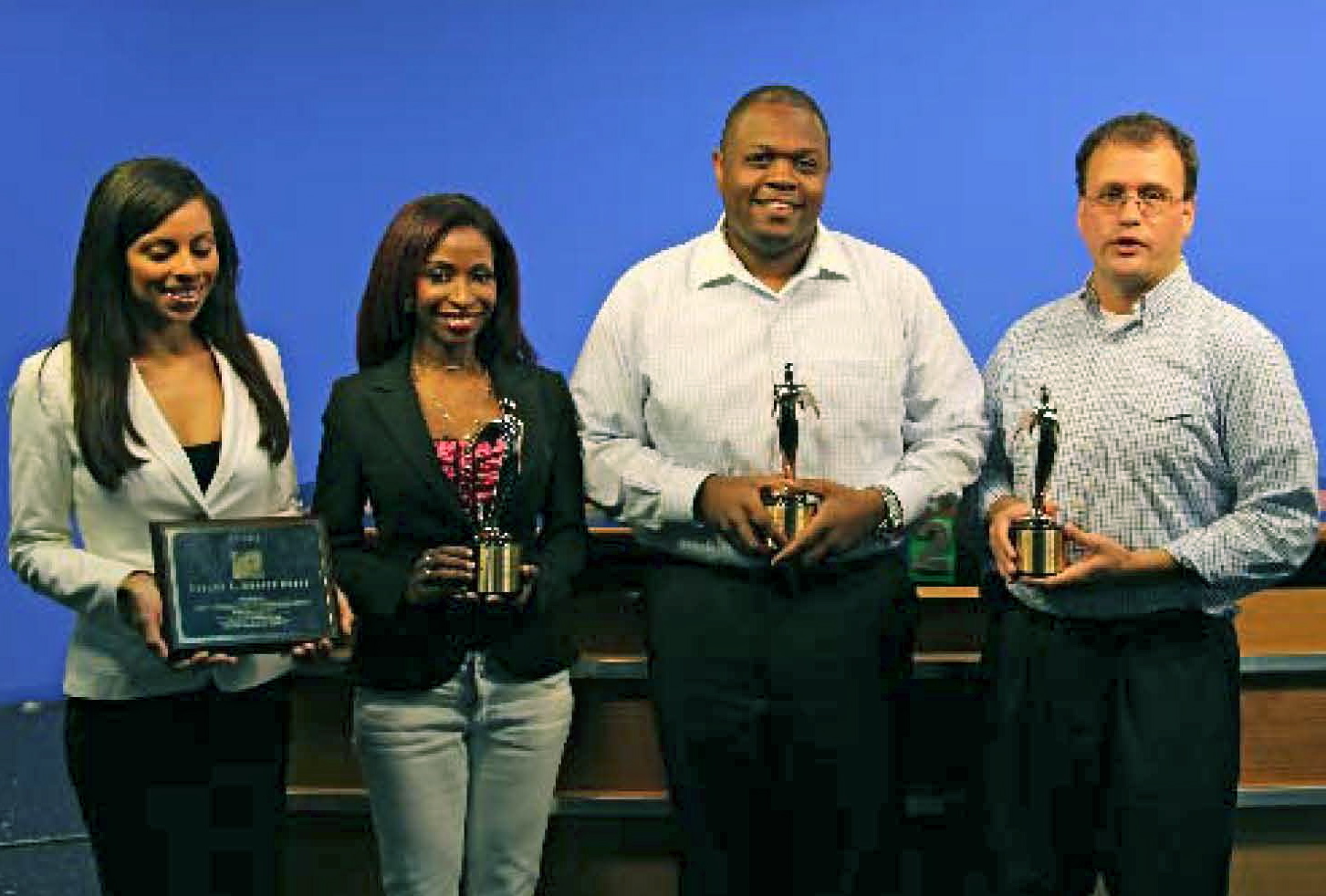 Local CBS affiliate TV2 collected two national awards Tuesday for excellence in broadcasting, including the prestigious Edward R. Murrow award for a special on scuba diving Iraqi war veterans.
The Murrow award was presented Tuesday to Allison Bourne-Vanneck, who produced the segment for TV2's newscast.
"This is a huge honor and I feel very humbled to be given this award," Bourne-Vanneck said. "The organization I did a story on is called Soldiers Undertaking Disabled Scuba (SUDS), which reaches out to veterans who have lost limbs or become disabled while fighting in Afghanistan and Iraq and they teach them how to scuba, and they give them this element of freedom that they felt that they've lost."
Bourne-Vanneck said she was "taken aback" when she met the organizers and saw the work that they did.
"And to go St. John and to see soldiers, who are ten years younger than me, hop on one leg into our waters, it was a life changing moment and I just knew that something needed to be told here," Bourne-Vanneck said.
The life changing stories told by Virgin Islanders that traveled to Haiti after last year's tragic earthquake was also captured in a special that won a People's Choice Telly Award, which was presented Tuesday to TV2 News Director Netfa Romain and anchor Sandra Goomansingh.
Goomansingh took part in all aspects of the production, including writing and editing the special, and spoke Tuesday about what made the story so important.
"Even though this was an assignment, it was something personal to me," Goomansingh said. "Watching the CNN footage about this, we only got one angle, so I tried to get as many angles as possible. We all know what it's like after a hurricane, so I could just imagine what it was like after an earthquake."
Goomansingh said some of the most "heartbreaking" stories told on the special were about people losing family, children being trapped and young women being raped in the survivors' camps.
"Everybody had a story and I wish I could have put more of them in there," she said. "But I think we encouraged people to donate more. Each person had a story about a child that they saw, that they connected with and that they wished they could bring back and help. And I was glad to be a part of a movement that helped change people's lives."
Romain said the special was originally planned as a series for the news, but turned into something bigger once all the stories came pouring in.
"We were hearing from all the folks that are from here in the territory that volunteered and that, as soon as they got the call, they left, leaving families behind, leaving jobs behind and were down there for weeks at a time working crazy shifts and not resting, even when they were done with their work helping people on the streets of Haiti," Romain said. "Their stories were just touching."
TV2's General Manager and President Brent Butler said that while the reporters were there to accept awards, credit should be given to everyone in the station.
"We have a great staff, a great news director and we're providing quality newscasting, and it's very heartwarming to be able to get national awards and to share in this excitement," Butler said. "I'm very proud."