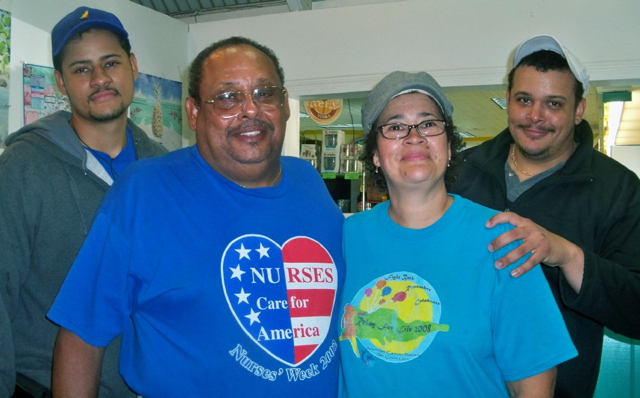 The Boy Scout Handbook and the Bible are the two books Wallace W. Phaire Sr. lives by.
The Boy Scout Handbook teaches survival and life skills while the Bible gives guidance on how to live, he says.
The books appear to have served him well and influenced him in all he has accomplished in the community. He says Scouting has been the most meaningful part of his civic life over the years, first as a Scout, then as a leader.
The most memorable event came when he was 14 years old and represented the U.S. Virgin Islands as a Boy Scout tour guide at the 1965 World's Fair. But there were many other memories of his Scouting career, including being scoutmaster of Troop 155, Round Table commissioner, a founding member of the Order of the Arrow V.I. Chapter, and a Silver Beaver Award recipient.
"Scouting gave me opportunities as a youth," Phaire says. "And as a leader I was able to help shape and teach a number of young people. Scouting can work to mold youth."
Following graduation from St. Croix Central High School in 1969 he turned his love of cars and rebuilding engines into a career, starting in the Hess automotive school. All through the years and as a teacher he continued to obtain certifications and diplomas in mechanics. He is an ASE master mechanic, MMI motorcycle technician and MMI marine mechanic technician. Phaire has attended national technical schools, Briggs and Stratton instruction, the College of the Virgin Islands, workshops, seminars, and much more.
He began his career in 1972 teaching automotive technology at Central High. In 1995 when St. Croix Career and Technical Education Center opened he created the outdoor power equipment technology program which now includes marine outboard engines. He says this past year teaching was a real joy because the students could all read. He says students must be literate to be successful.
Since 1974 he has been the state advisor and local advisor for Skills USA, a vocational school organization motivating high school students to advance in the vocational career areas through national competition.
If and when he retires he wants to continue in some capacity to teach youth a vocation.
Phaire has been involved with the American Red Cross, helping his community and others rebuild after natural disasters. He has served as a disaster specialist, board chairman, and service center manager in Biloxi, Miss. after Hurricane Elena.
Phaire's passion for big engines and hot cars led him to develop the drag strip on St. Croix and the first sanctioned racing events. He is founder and past president of the St. Croix Hot Rod Association. With a big smile he did mention a Thunderbird he had at one time.
Phaire serves on the board of directors of the Gov. Juan F. Luis Hospital. He has chaired many positions on the board, hoping to help make the hospital a premier institution. His says his kidney was seriously damaged in a car accident and his life depended on dialysis. He founded a dialysis support group and is an advocate for dialysis patients.
He says he has been very very happily married for the past 32 years to Estrid Harthman Phaire. He has five children and six grandchildren that he says keep him active and on the go. He helps out at Schooner Bay Market, which is owned by his son.
"If it wasn't for my family and God's guidance I would not have been able to do what I have done," Phaire says. "God knocked on my door twice and wasn't ready for me yet so he sent me back to do more."
He is the son of Wallace A. Phaire and Evelyn Audain Phaire born in 1951. And he still lives in the same house where he was born and raised, in what was known as Estate Little Farm now Catherine's Rest.