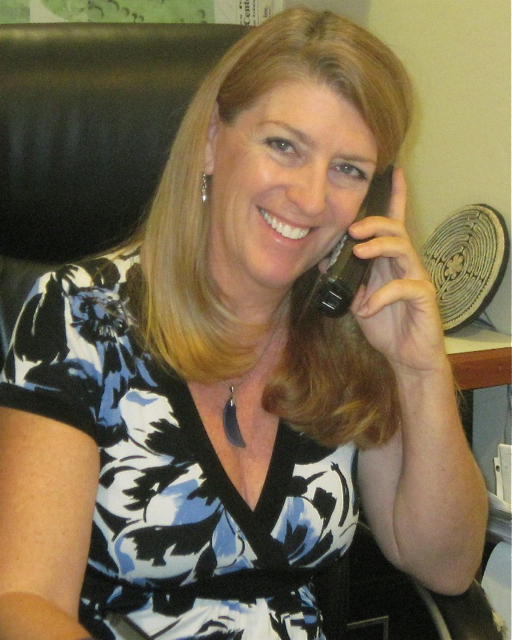 Celia Kalousek, 48, brings energy, enthusiasm and experience to her job as director of the St. John Community Foundation.
Kalousek took over from Paul Devine in February after serving a brief stint working in the organization's capacity building grant program.
"There is so much to be enthusiastic about," she said.
Kalousek is taking the organization to the next level. The Community Foundation is already the sponsoring organization for a slew of St. John projects. Some of the better-know ones are Dial-A-Ride, the St. John Film Society, the St. John Recycling Program, and Using Sport for Social Change.
However, the Community Foundation also has projects of its own, including a summer program that helps 10th graders with their career paths.
Kalousek hopes to make the Community Foundation a clearing house for volunteers and to finally get the construction of the organization's building at Bellevue under way. The organization has a grant to work on the gardens, and she sees that as a start for the entire project.
She has a number of projects on her to-do list. They include a directory for seniors of places that offer senior discounts, a green stamp program for businesses so customers will know they've met environmentally friendly guideline, and expansion of the recycling program to include glass and plastic instead of just aluminum. She said she's applied for a grant to fund reliable transportation for getting the cans to the recycler St. Thomas, a job now down by volunteers.
Like many St. John residents, Kalousek comes to this spot in her life after a long and varied career at other endeavors. After graduating from the University of South Carolina with a bachelor's degree in journalism and business, she went on to achieve on of her life's goals by opening her own advertising agency in Atlanta.
She developed in interest in non-profit agencies by getting involved with an Atlanta senior center, ultimately becoming director.
However, the lure of the Caribbean beckoned. Kalousek had an interest in sailing and she wanted to write. She looked at St. Lucia, Barbados and St. John.
"I picked St. John because it was easier to work," she said.
She didn't know a soul when she arrived in 2001 but had enough money to stay for three months without working. Jobs here and there followed. She waitressed, she cooked and she began to do marketing for a variety of clients. And she got involved with St. Ursula's Senior Center by setting up bingo games and then heading the computer program.
She moved on to work as the liaison between the developer and real estate agencies at Grande Bay condominiums before getting involved with the Community Foundation.
She makes time for swims at Trunk Bay, sailing on her J-22 sailboat, traveling to such far flung places as Alaska and Ireland, and joining the Middle Age Majorettes for monthly potlucks and participation in the Festival parade.
While single, she said she's not "campaigning" for a mate but if the right person came along, she's open to the idea.
In 10 years? She plans to still be involved in community work as either a volunteer or employee, sailing on 38-foot sailboat and island hopping the Caribbean chain. But St. John will still be home.
"It's my soul place," she said.