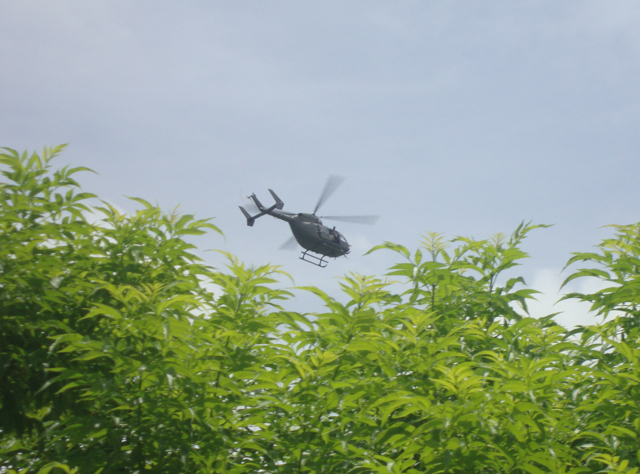 Police on St. Croix, supported by law enforcement partners on the ground and in the air, confiscated more than 1,000 marijuana plants from various outdoor locations on the island Monday.
One person was arrested for cultivating an indoor marijuana garden.
The operation began about 8 a.m. With a helicopter in the air, officers of the VIPD Special Operations Bureau accompanied by DEA, U.S. Marshalls, and Customs and Border Patrol, spanned the island from east to west.
"Since the bird is in the air, if we spot any thing we'll dispatch the officers on the ground", said St. Croix Police Chief Christopher Howell, who lead the operation.
The helicopter was kept busy, hovering over the ground in various neighborhoods all morning. More than 1,000 marijuana plants were uprooted and seized from plots in Estates Tortola, Smithfield, Hogensberg, Tipperary and La Grange.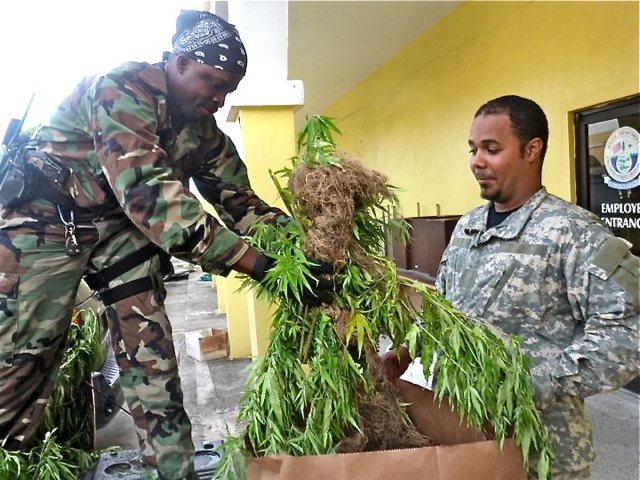 No arrests were made in the seizures, police said, adding that investigations are still ongoing. Officers in the helicopter saw what they called suspicious activity in Estate Grove Place and requested a search and arrest warrant from the Attorney General's office. As a result, 63-year-old Bertran McIntosh was arrested and charged with cultivating an indoor garden. Approximately 35 marijuana plants, each at least 7 feet tall, and growing equipment were confiscated. McIntosh was charged with possession of controlled substances with intent to distribute. His bail was set at $10,000 and he was remanded to the Golden Grove Adult Correctional Facility pending further court action.
Chief Howell said the operation was a success and the partnership of local and federal law enforcement was an "effective cooperative effort".