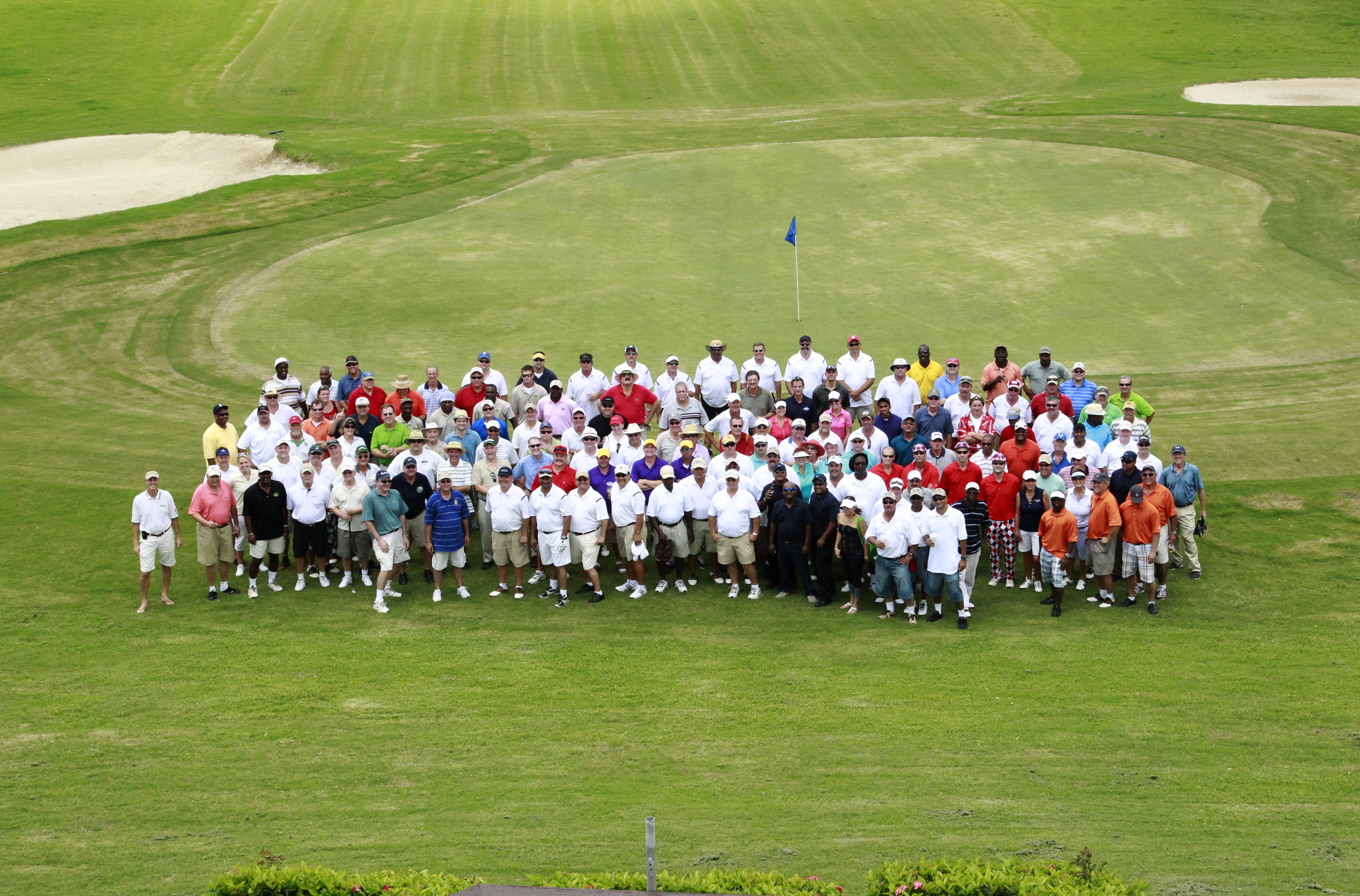 The 13th annual Hovensa LLC President's Golf Tournament was held last Saturday, June 11, at the Carambola Golf Club. There were 180 people, including employees of Hovensa, its contractors and vendors, competing in the tournament.
President and CEO Brian Lever and other leaders of the company organized two teams and challenged the other 43 teams in the tournament for the better low net score. The teams that bettered or tied the score of the company leadership team were able to designate a local non-profit organization of their choice to receive a $100 contribution from Hovensa. As the result of the contest, the company will make donations of a total of $18,000 to 20 local non-profits, according to a press release from Hovensa LLC.
Following is the list of organizations that will receive a donation:
American Cancer Society, St. Croix Unit
American Red Cross of the Virgin Islands
AZ Academy
Boy Scouts of America, V.I. Council
Boys & Girls Club of the V.I. (St. Croix)
Caribbean Dance Company of the Virgin Islands
Catholic Charities of the V.I.
Dolphins Swim Team, St. Croix Swimming Association
Good Hope School
Lighthouse Mission
Lutheran Social Services of the V.I.
Queen Louise Home for Children
Special Olympics Virgin Islands
St. Croix American Youth Soccer Organization Inc.
St. Croix Animal Welfare Center Inc.
St. Croix Country Day School
St. Croix Junior Golf Association
V.I. Olympic Committee
V.I. Volunteer Advocates for Children Inc./CASA
Women's Coalition of St. Croix