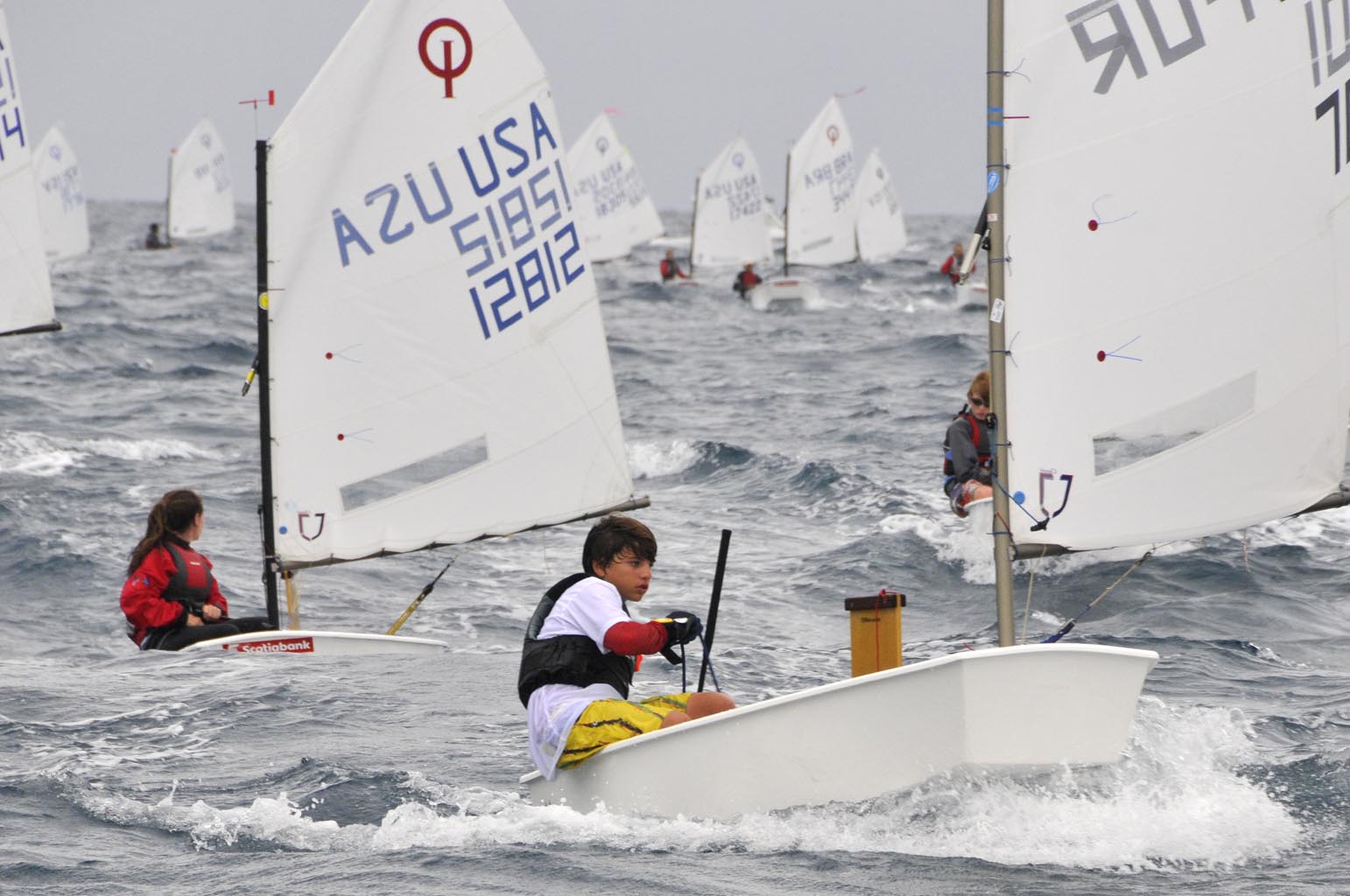 Over 70 of the best Optimist dinghy sailors in the Caribbean and the world – including defending champion, Puerto Rico's Jorge Gonzalez – will converge at the St. Thomas Yacht Club for the Sea Star Clinic, June 20-22, the Sea Star Team Race, June 23, and the 19th Annual Scotiabank International Optimist Regatta, June 24-26.
The age 8- to 15-year-old sailors will represent the U.S. Virgin Islands, Puerto Rico, St. Maarten, Barbados, Trinidad and Tobago, Curacao, the Bahamas and Bermuda as well as U.S. mainland states such as Texas, California and New Jersey.
The Sea Star Clinic begins Monday, June 20, and runs through Wednesday, June 22. OptiSailors.com coaches provide registered sailors with top-notch pre-event training. The Sea Star Team Racing event will take place June 23rd. More than 10 teams are expected to compete.
The three-day Scotiabank International Optimist Regatta kicks off Friday June 24. Ken Legler, head coach for the Tuft's University Sailing Team in Medford, Massachusetts, will serve as Principal Race Officer.
Shore side activities include an opening Parade of Nations, a Welcome Party, raffle, ice cream social, a Bingo night and Caribbean-themed night that includes fire dancers. The fun culminates with a beachside brunch and awards ceremony on June 26.
Trophies will be awarded to the top five in each fleet and top three overall. Additional trophies include the Peter Ives' Perpetual Trophy, the Chuck Fuller Sportsmanship Award and the top female sailor. The Sea Star Perpetual Trophy will be inscribed with the names of the sailors on the winning racing team.
This year's event will follow an eco-friendly theme. Sailors will be urged to recycle all plastic water bottles, use the reusable water bottle in the goodie bag throughout the regatta, keep all lunch bags and wrapping out of the water and pick up any trash on shore and accept drinks without straws.