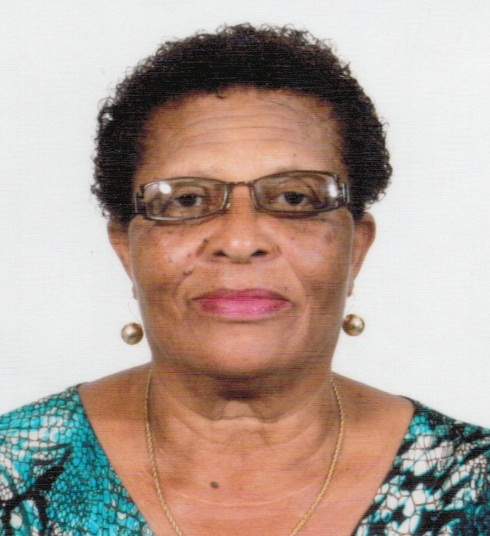 Ainsley LeBlanc died on May 28, in Georgia. She was 65.
She is survived by her spouse, Alex George LeBlanc; sons: Barry LeBlanc, Andy LeBlanc and Patrick LeBlanc; daughters: Francene LeBlanc-Myers and Annique LeBlanc; daughters-in-law: Pearlette LeBlanc and Rhonique LeBlanc; son-in-law, Pernell Myers; grandchildren: D'ayre LeBlanc, Adaija Petersen, C'erra LeBlanc, Bijon LeBlanc, Sana'a Myers, Zequoia Coates and Zequoi Coates; sisters: Veronica Murray, Myrna Williams, Elaine Williams and Goldene Joseph; brothers: Conrad Williams, Stanford Williams and Ellington Looby; and uncles: Alan Maynard and Albert Randolph Maynard.
She is also survived by her mother-in-law, Nell George; brothers-in-law: Morris Joseph, Eric LeBlanc, Udell Murray and Ellis Williams; sisters-in-law: Melba Williams, Roma Williams, Janet Francis, Sylvia Francis, Claudia Hall, Alice Kentish, Eugenia LeBlanc, Juliana LeBlanc, Shirley LeBlanc, Phyllis Paul, Ivalee Smith and Carol Williams; special friends: the Honorable Baldwin Spencer, Julia Pond, Martha Henry, Francesca Dupaul Henry, the Head Start family, Patrick Pearson, Teresa Moses, Yvonne Southwell, Velda Massiah, Leona Nicholas, June Davis, Thelma Anthony, Millicent Joseph and Randolph Phillip; many nieces, nephews, and other relatives and friends too numerous to mention.
There will be a viewing held at 9:30 a.m. and a funeral service at 10:30 a.m. on Friday, June 17, at St. Ann's Catholic Church, Barron Spot. Interment will follow at Kingshill Cemetery.
All arrangements are by James Memorial Funeral Home Inc.