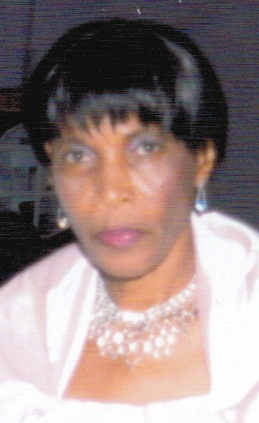 Abolina Challenger Baptiste age 58 of Sion Hill died on May 26 at The Cleveland Clinic Hospital in Florida.
She is survived by spouse, James Baptiste; mother, Florie Gordon; father, James Challenger; daughters: Janise Baptiste and Chandy Francis; stepdaughter, Clarissa Baptiste; sons: Ernest Baptiste, Eyan Baptiste and Joshua Baptiste; grandchildren: Teesha Baptiste, Aldridge Sylvester, Rainella Labadie, Shawn Abel, Keshawn Abel, Shanise Abel,Micaya Labadie and Yangie Baptiste; son-in-law, Milton Francis; sisters: Anestasie George, Marietta Gordon, Eilina Lanclos, Enalie Mathew, Teresa Gordon, Hygienia Gordon, Joan Gordon, Juliet Challenger, Jenifer Caul, Venetia Shipley and Marcelline Edwards; and brothers: Timothy Gordon, Vincent Challenger and Johnson Challenger.
She is also survived by aunts: Celestine Accipe, Roma Moise and Vignet Joseph; special friends: Zela Challenger and family, Ancelia Rogers, Mr. and Mrs. David Mitchell, and Mr. and Mrs. Mundelain Ward; other relatives: the Gordon family Of Concord Dominica, Baptiste family, Challenger family, Drigo family, Alfred family and all of Castle Bruce, Dominica; as well as nieces and great nieces, nephews and great nephews and other family and friends too numerous to mention.
The family asks that no flowers be sent to the funeral.
There will be a viewing held at 8:30 a.m. followed by a funeral service at 9:30 a.m. on Friday, June 10, at Speak The Word Ministries, Peter's Rest. Interment will be at Kingshill Cemetery.
All arrangements are by James Memorial Funeral Home Inc.