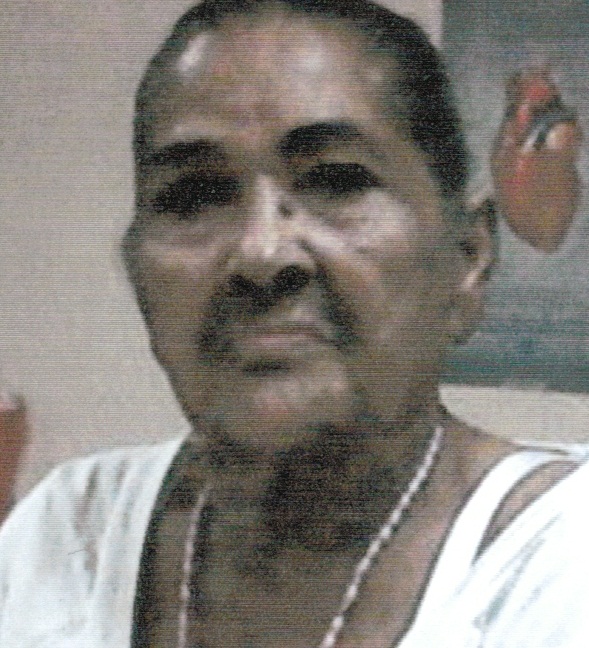 Paula Jimenez Melendez of Estate Profit died on May 25, at her home. She was 80 years old.
She is survived by her daughters: Nori, Maria, Alicia, Irma and Jasmin; sons: Miguel, Moises, Abel and Hoctavio: and grandchildren: Minerva, Marisol, Lillian, Johnny, Fofy, Belen, Rosita, Raul, Jose, Lydia, Luis, Jessica, Rolando, Carmen Maria, Miguel Jr., Taina, Nancylis, Elsa Marie, Chory, Emiliano, Maria, Moiseni, Emilio, Clarissa, Maritza, Sanson, Juan Carlos, Rey, Carlito, Moises, Celines, Virgen, Sybel, Thomas, Kendra, Mitchell, Nelson, Aneylie, Jaelis, Ellito, Mario, Jochy, Hoctavio Jr., Nashalie, Jomar, Chevy, Jaina, Saned, Kiana, and Omar.
She is also survived by daughters-in-law: Donna Rosario, Zulma Melendez and Ruth Melendez; sons-in-law: Rulin Rodriguez, Berto Martinez, Thomasin Perez and Pedro Torres; sisters: Canda Melendez and Hobita; brother, Pepe Jimenez; nieces: Angelina and Nancy; nephews: Jose and Pablo; cuñadas: Selena, Leonide, Maria and Luisa; cuñados: Pablo, Demetrio and Domiciano; special friends: Doña Ana Salas, Junior Rivera and Jumanne Christian; as well as other friends and relatives too numerous to mention.
There will be a viewing held at 10 a.m. and a funeral service at 11 a.m. on Friday, June 3, at the Iglesia De Dios Incorporado, Estate Profit. Interment will follow at Kingshill Cemetary.
The family requests that you wear festive colors.
All arrangements are by James Memorial Funeral Home Inc.