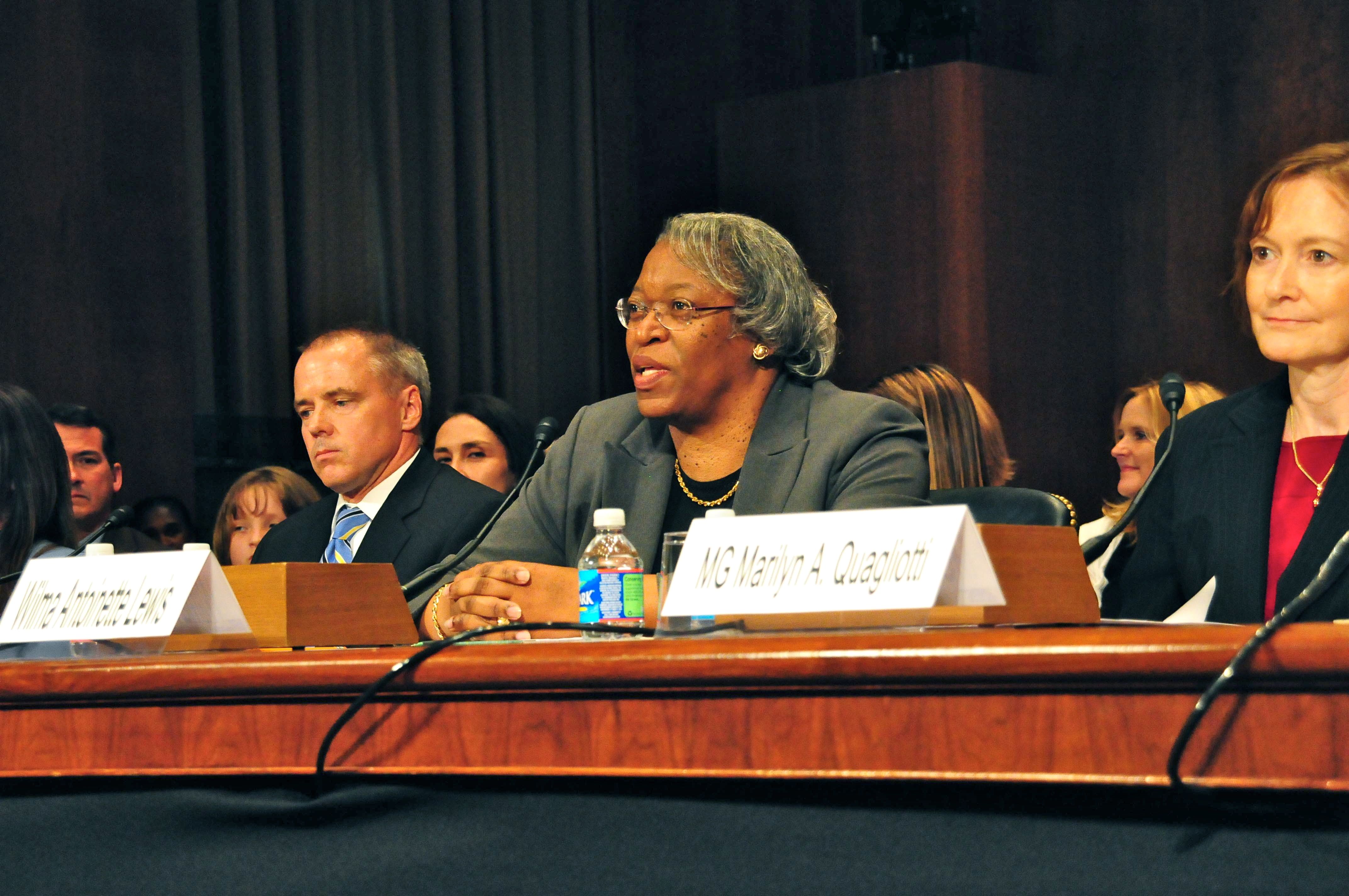 St. Thomas native Wilma Lewis would bring an "extensive, varied and broad wealth of experience, from both the public and private sector, to the District Court of the U.S. Virgin Islands," Delegate Donna Christensen said during Senate confirmation hearings Tuesday in Washington, D.C.
President Barack Obama in March nominated Lewis, currently U.S. Interior Department Assistant Secretary of Land and Minerals Management, to take the place of U.S. District Court Judge Raymond Finch. Finch formally retired from the court's St. Croix division in 2009 but has continued to serve as a senior judge in the meantime.
"Assistant Secretary Lewis has served the District of Columbia and our nation in some of the most demanding positions in local and federal government," Christensen said in her testimony to Congress.
She outlined Lewis' service as assistant secretary for Lands and Mineral Management "at one of the most challenging times for that agency." Lewis also served as U.S. Attorney for the District of Columbia and as an attorney in the private sector.
Under questioning from Sen. Amy Klobuchar (D-Minn.), who chaired the hearing, Lewis spoke of her preparedness for the office. She said her judicial temperament was formed by the opportunity to serve in a number of roles to include advocate, impartial decision maker, U.S. Attorney, counselor and teacher.
"I have a strong commitment to public service," she said. "I will be fair and firm. I want to hear opposing perspectives and I will set the tone for a court room where all litigants will have their day in court."
Lewis was accompanied by several relatives and friends, including her mother, Juta Lewis, who she credited for her success, and her brother, Warren Lewis, and his family.
"We are asking this body in confirming this outstanding individual to give her the opportunity to do what has always been her dream," said Christensen, "to use all of the experience and skills she has accumulated over the years to serve her beloved home!"
Lewis' nomination has to be voted on by the Committee and the full Senate.
If approved by the Democrat-controlled Senate, Lewis will serve a 10-year term, while U.S. District Court judgeships in the states—and some territories, including Puerto Rico—are lifetime appointments.
This is the second post to which Obama has nominated Lewis. In 2009 Obama nominated her, and the Senate confirmed the nomination, to her current post with Land and Minerals Management. Before that, she served briefly as senior advisor to the secretary of the interior.
Lewis has had a long and highly distinguished career in law and public service since graduating Harvard Law School in 1981. As U.S. Attorney for the District of Columbia from 1998 to 2001, Lewis was the first woman and the second black to be appointed to the position, according to the Interior Department.
She was featured in the 2003 Harvard Law Bulletin as among the 50 female graduates who used their legal education to "take them to extraordinary places." The V.I. Bar unanimously voted her as the most qualified and recommended her highly for this position.
In Washington, Lewis managed the largest U.S. Attorney's Office in the country, overseeing over 350 attorneys and as many staff members. Because of the District of Columbia's unique constitutional situation, she also had the unique responsibility of serving as both federal and local prosecutor.
From 1995 to 1998, Lewis was inspector general for Interior. While there, Lewis and her team held the V.I. government's feet to the fire with audits critical of personnel hiring practices in the administration of Gov. Roy Schneider and of the lack of tracking and controls on the use of federal disaster relief funds, among others.