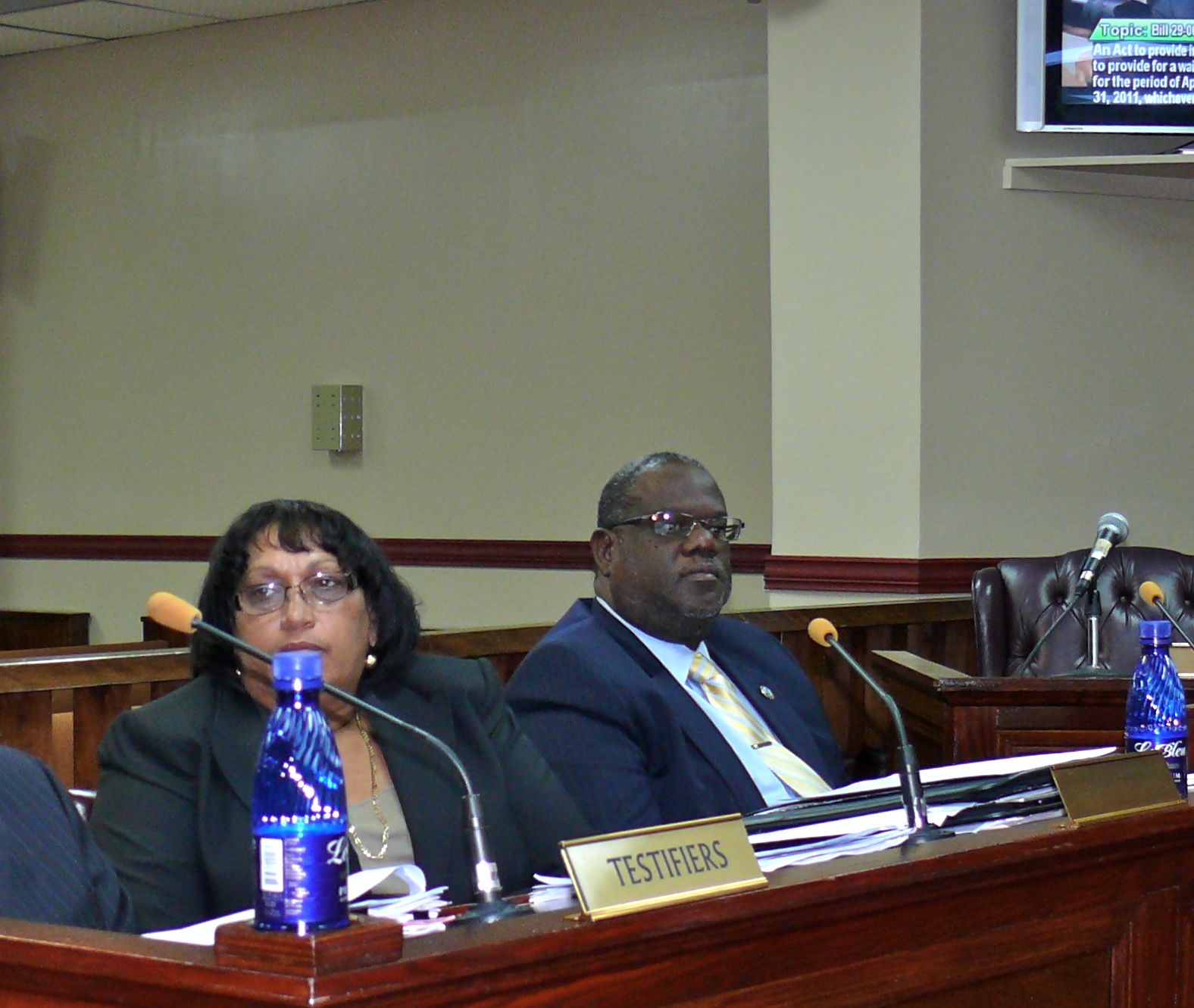 Legislation to change how St. John property tax is assessed was a key topic Wednesday for the Committee on Government Operations, Energy and Veterans' Affairs. However, with no quorum and just two senators present, no votes were taken and the bill was held in committee, along with a bill concerning benefits for WAPA hazardous duty employees.
Much of the hearing focused on two bills affecting property taxes. One, sponsored by Sen. Craig Barshinger, would have St. John real property valued for tax purposes by averaging similarly situated St. Thomas and St. John properties and reducing the tax value for St. John properties below their market values to that average valuation.
Speaking in support of his bill, Barshinger said disproportionate increases in St. John property values, after being reassessed in 2006, were creating serious hardships for property owners whose small family homes were suddenly assessed at a million dollars or more.
St. John property owners, including Pam Gaffin of the St. John Unity Day Group, testified that 2005 mass assessments done by assessment firm Bearing Point were fraught with errors and argued against the established method of mass appraisals in general.
Instead of endorsing Barshinger's approach of averaging St. Thomas and St. John values just for St. John properties, Gaffin argued for valuing properties based solely on the last sale price. This would ease the tax burden for those who bought property long ago and would especially benefit those who inherited a family homestead, she said.
After Unity Day group and others filed suit, the court ordered that property tax bills for 2006–2009 not use the 2005 Bearing Point assessment, but 1998 assessments instead. Tax bills for 2010 may use a new valuation, and properties are again due for reappraisal.
Tax Assessor Bernadette Williams testified against the measure, saying the burden of increased property taxes can be and has been alleviated through other channels. She added that the V.I. government has spent millions of dollars to develop a credible property valuation system that meets requirements set by federal court mandate and that changing the system would invite problems.
The bill's method of averaging two district's properties and applying the average just to one district "is not an acceptable or recognized method of valuation and does not lend to a credible property tax system," Williams said.
Attorney General Vincent Frazer raised similar concerns but went further.
"In my opinion this provision will be difficult to administer and may be found unconstitutional," Frazer said. "This bill, if it becomes law, may cause disproportionate benefits to a wealthy St. John resident who can afford to pay, while a modest property owner on St. Thomas has to pay the actual assessment."
Any sort of geographic- or island-based variation in valuation "will be considered suspect and draw us back into litigation," he said.
No votes were taken on this or the other bills under consideration. Present were Hansen and Barshinger.