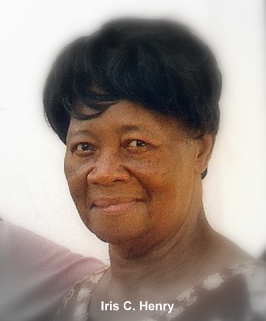 It is with inexpressible sorrow in our hearts but the blessed hope on our minds that we announce the death of our beloved mother Iris C. Henry. She died on Sunday, May 1, at Kings County Hospital in Brooklyn, New York.
She is survived by her son, Alford "Al" Henry II and his family; daughter, Stacy I. Henry-Hensford and her family; brothers: Charles "Mack" Richards and Samuel Richards; and special cousins: Agatha Richards and family, and Rachael Morris and family of Antigua. She is also survived by close friends: the Clarkes, the Josephs, the Rogers, Berenice Francis, Lynette Glasgow, Dorcas Clarke and the entire congregation of the City Seventh-day Adventist Church; as well as many other relatives and friends too numerous to mention.
Viewing will be from 9-10 a.m. on Thursday, May 12, at City Seventh-day Adventist Church with services following at 10 a.m. Interment will be at Western Cemetery No.2.
Funeral arrangements are by Frank Bell Funeral Home in Brooklyn, N.Y., and Davis Funeral Home in St. Thomas, U.S.V.I.
In lieu of flowers the family suggests that donations be made in her memory to the City Seventh-Day Adventist Church, Community Services Center Building Fund.