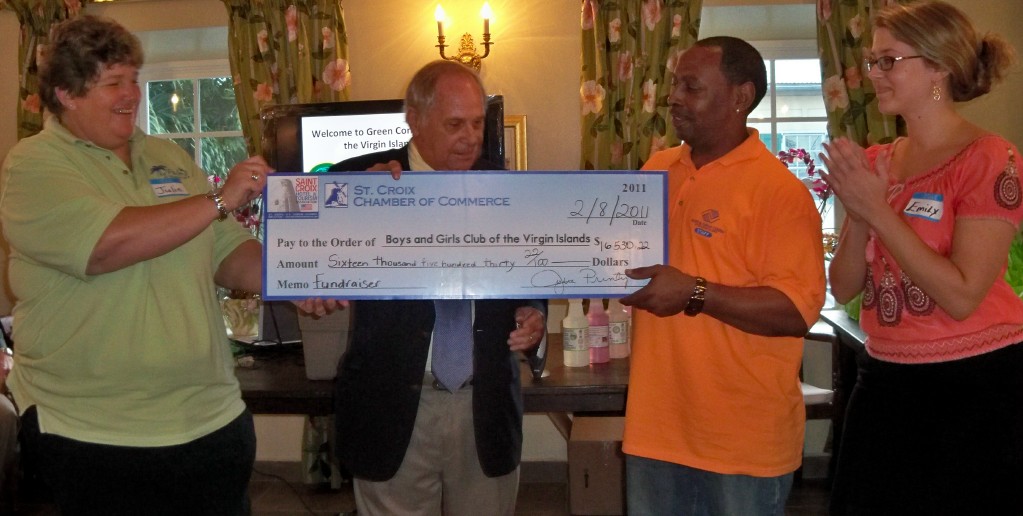 The Boys and Girls Club of the U.S. Virgin Islands has some financial breathing room thanks to the St. Croix Hotel and Tourism Association and St. Croix Chamber of Commerce's $16,000 donation Tuesday.
The funds, $16,530 to be exact, came from the fifth annual Holiday Hope Benefit that was held in December. The proceeds from live and silent auctions are divided between the club and the Richard Patrick Henry Hospitality Scholarship.
Club board member Emily Graci said the board is thankful that the donors understand the value of the club and how it helps the community's children.
"We are happy the Tourism Association and Chamber take the perspective of long-term investment in the clubs," Graci said.
Club Executive Director Neil Canton said the funds will be used for operating expenses, such as salaries and utility bills. He said the club in Frederiksted is currently closed because of lack of funds.
The club has an ongoing challenge to raise $15,000 that will be matched by Fortune Brands, owners of Cruzan Rum.
"I encourage others to help contribute to the challenge and put money where it has worked for more than 30 years," Canton said. "Our fundraising efforts cannot stop here."
The Boys and Girls Club on St. Croix and St. Thomas have more than 150 members.