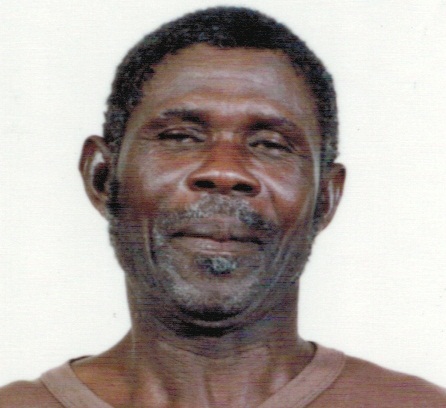 Ormand Sam, also known as "Sam," of Mt. Pleasant died on Jan. 24, at his residence. He was 69 years old.
He is survived by his daughters: Joanne Sam, Barbara Sam, Monique Jasper and Lynette Sam; sons: Vernon Belasse, Simon Sam, Nicholas Sam, Levi Sam and Nehville Sam; grandchildren: Simon Sam, Whitney, Delicia Sam, Nyanda Sam, Anthony and Ormand Sam, Akeisha Owens, Kysaun Gorham, Akeem Owens, Rayquan Sam, Kunta Belasse, Malik Sam, Duvaughn Clarke, Tyrese Sam, Deja Lee-Sam, Jahni Clarke, Sharon Williams, Tylyn Sam, Beneta Williams, Jahsaun Clarke and Marquis Preston.
He is also survived by his brother, Daisley Sam; daughters-in-law: Judith and Linda Sam; sons-in-law: Kevin Clarke and Jacques Preston; nieces: Sherma Sam, Natalie Sam, Dagran Sam, Debra Sam and Simon E. Sam; aunt, Ionia Sam; special friends: Helena Griffin, Donna Docosta, Cher Comissing, Jennifer Celestine, Marisol Crispin, Derrick Clarke and Cheryl Hoyle; and other relatives and friends too numerous to mention.
A viewing at 10 a.m. will be followed by a funeral service at 11 a.m. on Thursday, Feb. 10, at the St. Joseph's Catholic Church. Interment will follow at Kingshill Cemetery.
All arrangements are by James Memorial Funeral Home Inc.