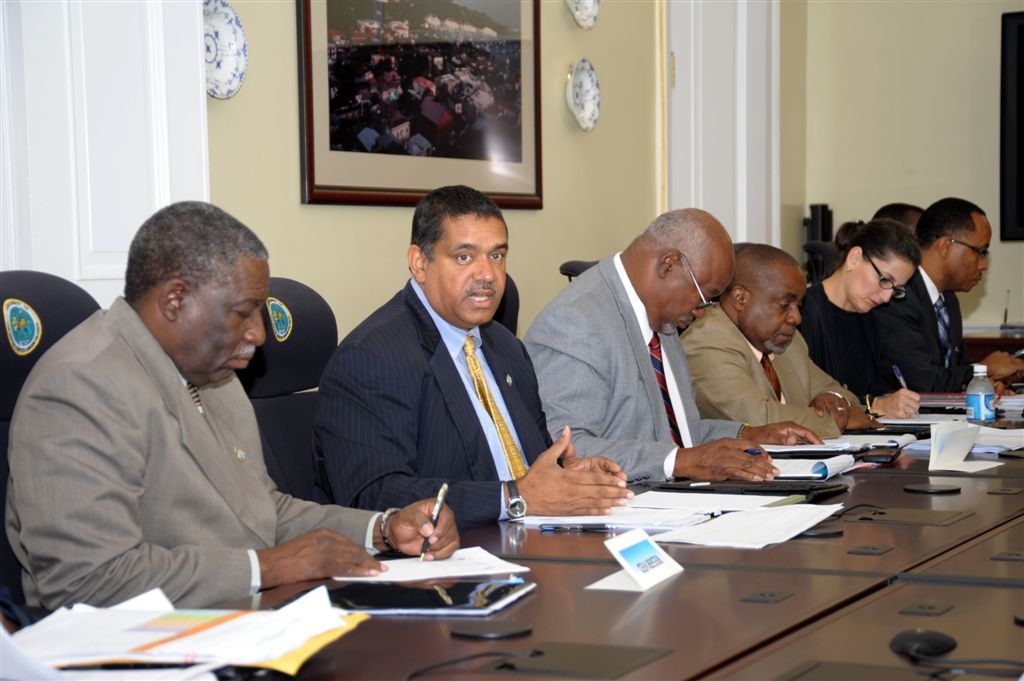 Discussions Wednesday between the administration's financial team and government employee union leaders on how to address the territory's projected $75 million shortfall may have borne fruit—at least in good will and some sense of common purpose, one union leader says.
In his recent State of the Territory address, Gov. John deJongh Jr. raised the alarm about the impending cash crisis and laid out a series of austerity and revenue-boosting measures to try to address the situation without resorting to large-scale layoffs.
Part of the government's plan has been to freeze salaries and not implement pay increases negotiated with the various unions representing government employees.
In Senate hearings Tuesday on the government's proposals, several unions (including chapters of the United Steelworkers, American Federation of Teachers and others) expressed concern—both about losing the pay increases and about feeling left out of the discussions. Some said they wanted a chance to see the government's books and directly question the financial team.
On Wednesday, deJongh sat down with those labor leaders and said government officials were faced with clear, but difficult, decisions. They could either cut spending, including freezing salaries for government workers, or they could risk a collapse of government finances, which would force the need to lay off possibly thousands of public-sector employees down the road, according to a Government House statement.
"We have reached a pivotal point in our history," deJongh said. "We can disagree about the most appropriate steps to confront this crisis, but we cannot evade the hard truths ahead of us and the reality of the fiscal situation brought on by the worst economic downturn in the United States since the Great Depression."
The meeting included representatives of the Central Labor Council, Law Enforcement Supervisors Union, United Steelworkers, American Federation of Teachers, International Association of Firefighters, Seafarers International Union, and Our Virgin Islands Labor Union.
Reached Wednesday evening after the meeting, Police Lt. Joseph Gumbs, president of the V.I. Central Labor Council, said the meeting was very productive.
"I was pleasantly surprised by the frankness and openness the governor displayed to us," Gumbs said. He and other union leaders had the opportunity to directly question the financial team and they made available additional financial information for the unions' financial people to look over, he said.
"He also asked for our input on cost-saving measures and on finding new sources of revenue," Gumbs said. Another meeting is scheduled for March, he said.
"We feel that from this point on, he is dealing with us with frankness and sincerity, and we hope we can come cooperatively to the correct decisions to weather us through the storm of this financial instability," he said.
Calls made after regular business hours to several other union offices and individuals were not returned prior to press time.
The government, which experienced a $259.6 million shortfall in fiscal year 2010, projects additional deficits of $75.1 million for 2011 and $131.5 million for 2012, according to Government House. The territory has already borrowed more than $50 million against its credit line to meet its financial obligations.
Within the next week, deJongh and his financial team will meet with the members of the 29th Legislature to continue working with senators on the route forward, according to Government House.