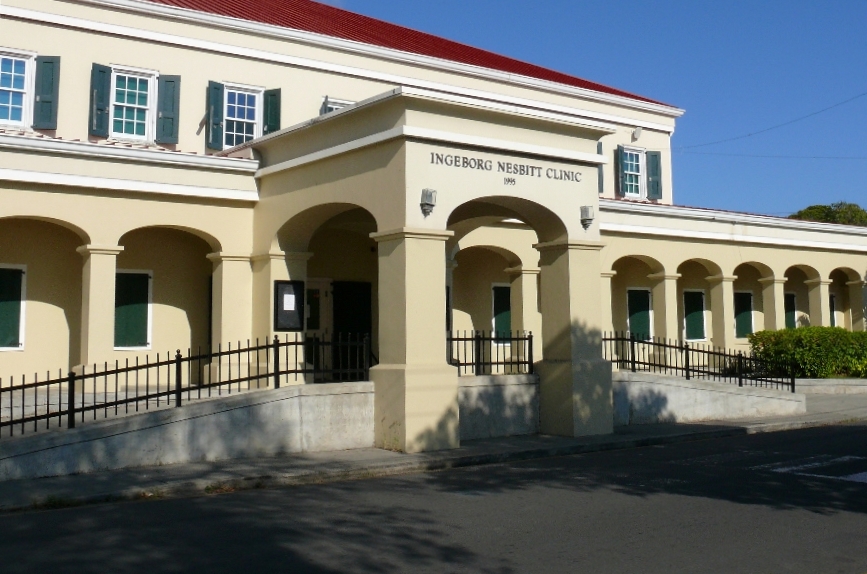 Mold remediation is complete, designs are done, and work to renovate and reopen the Frederiksted Health Center's home in the Ingeborg Nesbitt Clinic is under way, according to a statement from the center.
The clinic's Frederiksted facility has been closed for mold remediation since April 2008, when operations moved to a wing of the Herbert Grigg Home for the Aged in Kingshill, about a 15-minute drive from the Frederiksted center.
Mold cleanup, along with some minor renovations and a major air-conditioning overhaul, was meant to last four to five months; but funding delays slowed the work.
The renovation project is being addressed in three phases, according to the clinic. The first phase, mold remediation, began in April 2010 and is complete. It was performed by Environmental Concepts, Inc.
Architectural and engineering design began last October and was performed by Coughlin and Associates, according to the health center.
The third and final phase, the actual retrofit and renovation portion, is under way now, and "substantial completion" is projected for the beginning of October. The firm of William R. Nash VI, Inc. is performing mechanical renovations, and the center is now soliciting qualifications for a contractor to perform other, more general renovation duties.
The work being done includes new air conditioning units, air-handling equipment, an updated fire-suppression system, additional plumbing, and other general minor repair work, Webster said Monday in an email.
Barring any unforeseen circumstances or forces of nature, the center expects to move back to Frederiksted before the year-end, according to the center's statement. That is a slight improvement over an earlier estimate of spring 2012, given to the V.I. Legislature in budget hearings last fall.
"While the process has been long, the concept of measure twice and cut once is applicable," the center's executive director Masserae Sprauve-Webster said in the statement.
Funding for the work comes from the V.I. government, the V.I. Public Finance Authority, recent federal stimulus funds, and the center's own monies, Webster said Monday.
For the last 10 years, Frederiksted Health Care Inc. has run the clinic as a private nonprofit organization with federal and local funding, along with fees for service revenue. It has a mandate to provide health care without regard to ability to pay. It also operates the school-based health center at St. Croix Educational Complex.