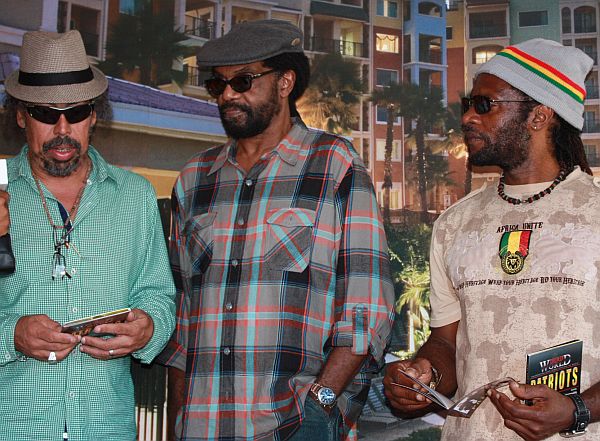 Legendary reggae band Third World is back in the territory and launching their new album this week with stops on St. Thomas and St. John.
"We were invited to do this festival from last year," the band's bass player, Richard Daley, said about the "Love City Live" concert Third World is playing Saturday night at the Winston Wells Ballpark on St. John. "It coincides with the release of our new album 'Patriots,' a dynamic new album that we have been working on for four years."
The band will also be officially launching the album Friday morning at International Records and Tapes on St. Thomas. Daley said the tracks are mostly collaborations with other legendary names such as Taurus Riley and Damian Marley.
"It's a joy to be here, and it's really something to be able to launch the new album here in the Virgin Islands," Daley said. "We've been preparing ourselves for some time new, getting ready for the festival doing some tracks from the new album and some old favorites, so we're ready to go."