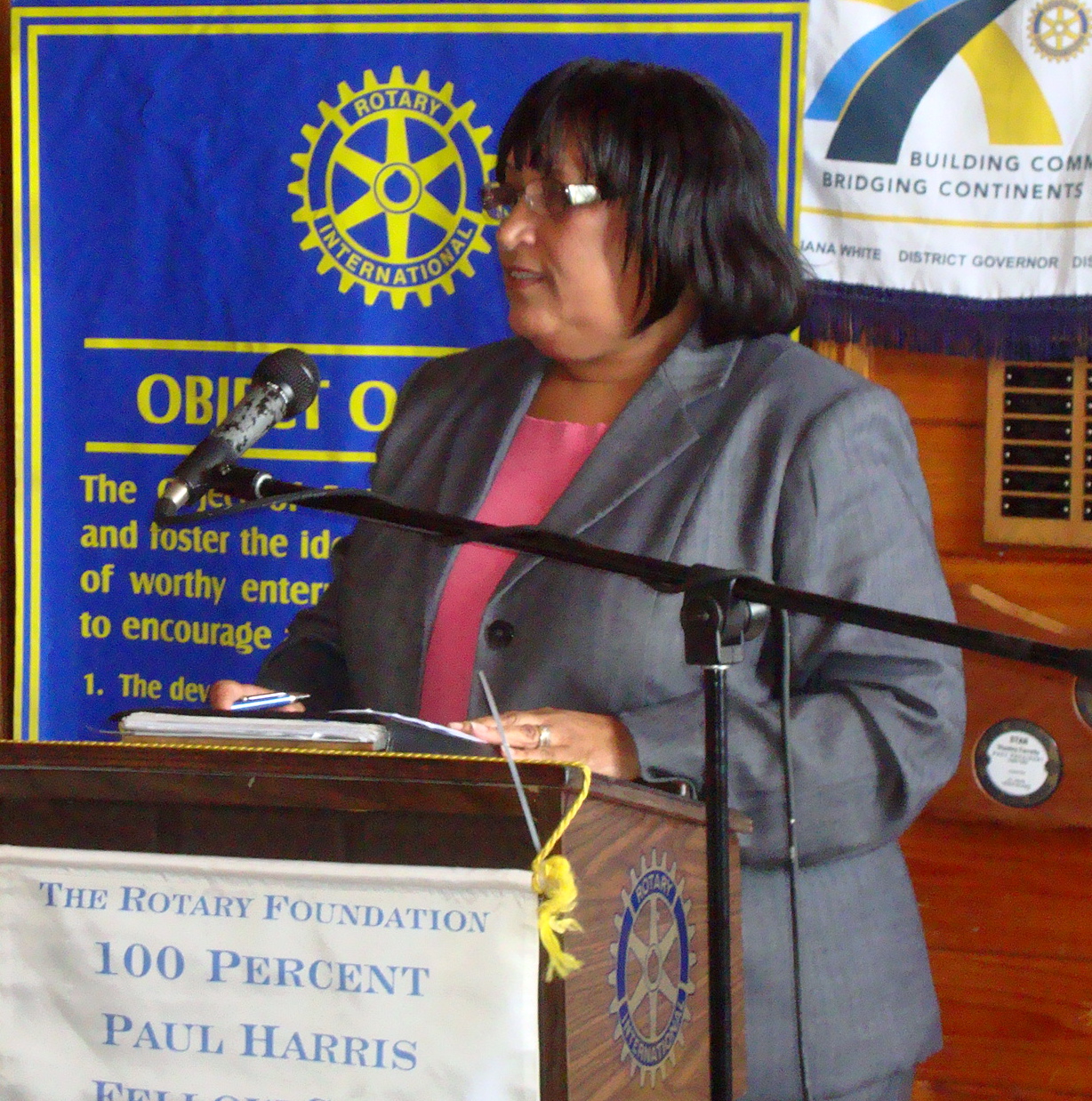 For V.I. Tax Assessor Bernadette Williams, the settlement of a longstanding lawsuit over property taxes means she can finally stop looking back at what has gone wrong and focus on moving forward.
Nobody likes paying taxes, she said Thursday, addressing the noon meeting of the Rotary Club of St. Croix. But she added, that's all the more reason that the system be not just fair, but transparent so that citizens can see that it's fair.
Introduced by Lt. Gov. Gregory Francis, Williams gave a brief overview of the legal proceedings known as the Berne case, named after one of the plaintiffs, which has snarled the territory's ability to levy and collect property taxes since it was filed in 2000.
That case was settled last week with a judge's order that the territory can issue tax bills for 2007, 2008 and 2009 at the 1998 rates, and that bills from 2010 forward will be based on new property valuations.
The legal wrangle has led to creation of "a credible, reliable property tax system," Williams said.
"Is it perfect? No, it's not perfect, but we are committed to all areas of our system," she said.
Among the system's most important features is transparency, she said. Unlike income taxes, where an individual's return is private, property tax records are public documents.
Anyone can come into the assessor's office and look not only at their records, but the valuations of any property in the territory and compare it to their own to assess its fairness.
She encouraged property owners to come into the assessor's office with any questions about their valuation. If they can show it's wrong, she promised it would be fixed.
"If we have made an error, we surely will correct, it—although I think we can explain where the valuation came from," she said.
The territory has some work to do to catch up, she said. Tax bills for 2007 will go out in February, and 2008 bills will go in May or June.
The assessor's office is aware that facing multiple tax bills in a year can cause a hardship, although she pointed out that most people with a mortgage have been paying their taxes in increments, and that the money is held in escrow accounts by their lender. But for those facing problems, Williams said her office is trying to be flexible.
The 2007 bills will go out at a rate of 1.25 percent on 60 percent of the property's assessed valuation. For example, she said, on a property valued at 100,000, the tax would be levied on $60,000, resulting in a tax bill of $750.
Properties in the territory will be reassessed, and future tax bills will be based on those real property values, she said. One concern she has is that property values have undoubtedly risen, often significantly, in the more than 12 years since the 1998 assessments, so people may see a big jump when the new values are plugged into the system.
"The change from 1998 to 2010 values will cause a jump," she said. "That's a problem we'll have to deal with."