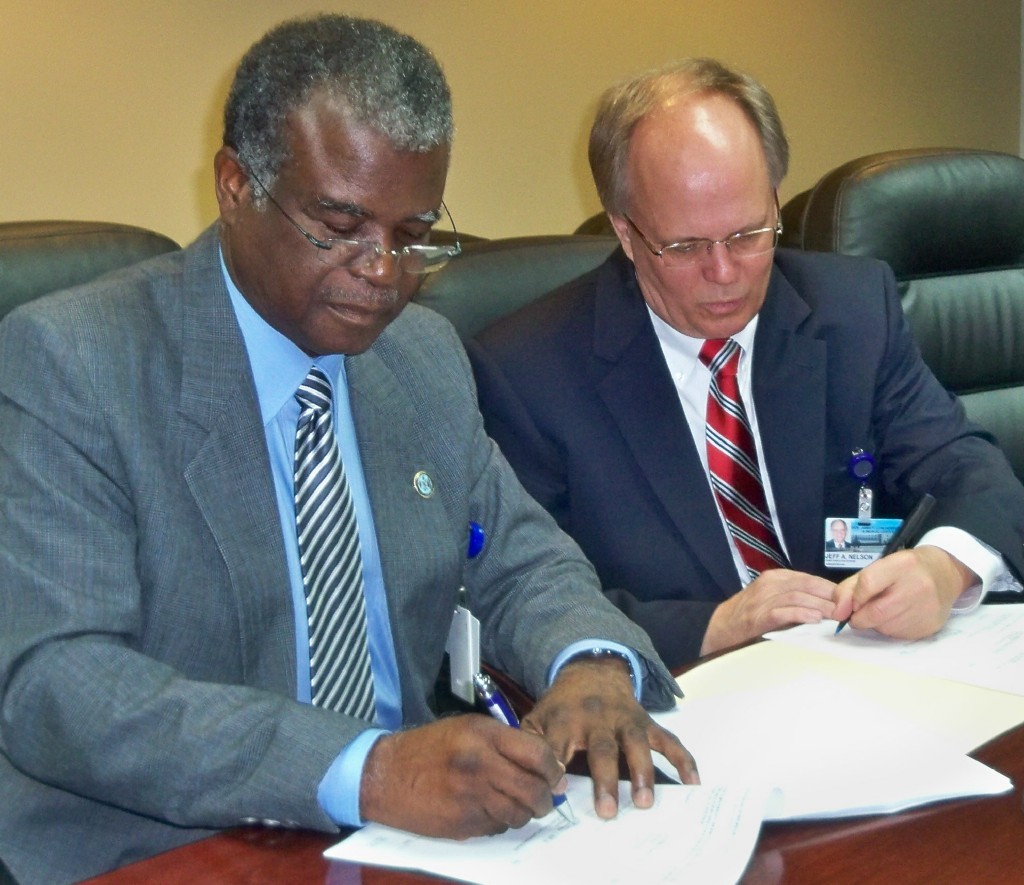 On Monday the first order of business for Jeffrey Nelson, the newly appointed CEO of Gov. Juan F. Luis Hospital & Medical Center, was meeting and communicating with the staff.
"Listening to people first is the first step to creating a better place," Nelson said at a media conference held at the hospital that morning. "The most important thing is communication."
Dr. Valdemar Hill, chairman of the hospital's governing board, said Nelson had the staff nominate 10 of its own employees for a steering committee to help identify improvements at the facility.
Hill said Nelson is a turnaround expert, taking an ailing institution and coming up with ideas, policies and procedures to turn things around. He added Nelson has had more than 30 years in the health care industry.
Nelson comes to JFL from Hollywood Presbyterian Medical Center, where he was CEO. He has a master's degree in hospital administration from the University of Iowa.
Nelson signed a three-year-contract in front of cameras, district board directors and JFL interim CEO Darice Plaskett. He replaces Dr. Gregory Calliste, who left the post in October 2009.
He said it is too early for him to tell about how soon any major changes will come about.
He said because this is the sole hospital on the island, it can do be better.
"There is no reason to have to go anywhere else for treatment," Nelson said. He said there appears to be a lot of pride in the hospital. He wants to help the island and hospital to become a better health care facility. He added this is an opportunity for him to help people stay healthier.
"I will do my best to see Gov. Juan F. Luis Hospital become a regional powerhouse of health," Nelson said.