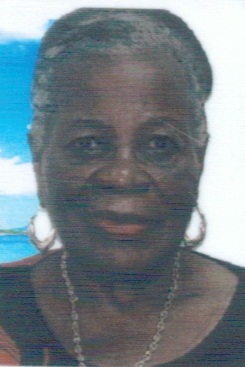 Miriam Eliza Johannes Parris of Estate Whim died on Tuesday, Jan. 11. She was 80 years old.
She is survived by her husband, Elias Parris; daughter, Raquel Leticia Francis; sons: Ricky and Rodney Parris; stepsons: Steve and Roland Parris; grandchildren: Shayne Mali, Vaughn, Sjhon, Khai, Tyron and Anel Petersen, Ronala Thompson, Kayla, Ciara and Jeanette Parris, and Shenelle Camacho; 16 great- grandchildren; daughters-in-law: Delsa Parris, Eladie Jacobs and Casandra Thompson; son-in-law, Edwin "Idio" Francis; brother, Arnold Johannes; nieces: Rita, Arleen, Lynette and Eleanor Johannes, Patricia J. Francis; Eleanor Gomez and Denise; nephews: Jermaine, Troy and Anthony Johannes; five great nieces; three great-great nieces; four great nephews; 13 great-great nephews; sisters-in-law: Ruth Johannes and Ina Johannes; special friends: Roy and Constance Estrill, Lenore Elcock, Elisa Powell, Althea Marshall and Winifred Roland; as well as other relatives and friends too numerous to mention.
There will be a viewing held at 9 a.m. and a funeral service at 10 a.m. on Thursday, Jan. 20, at Friedensberg Moravian Church. Interment will follow at Frederiksted Cemetery.
All arrangements are by James Memorial Funeral Home Inc.