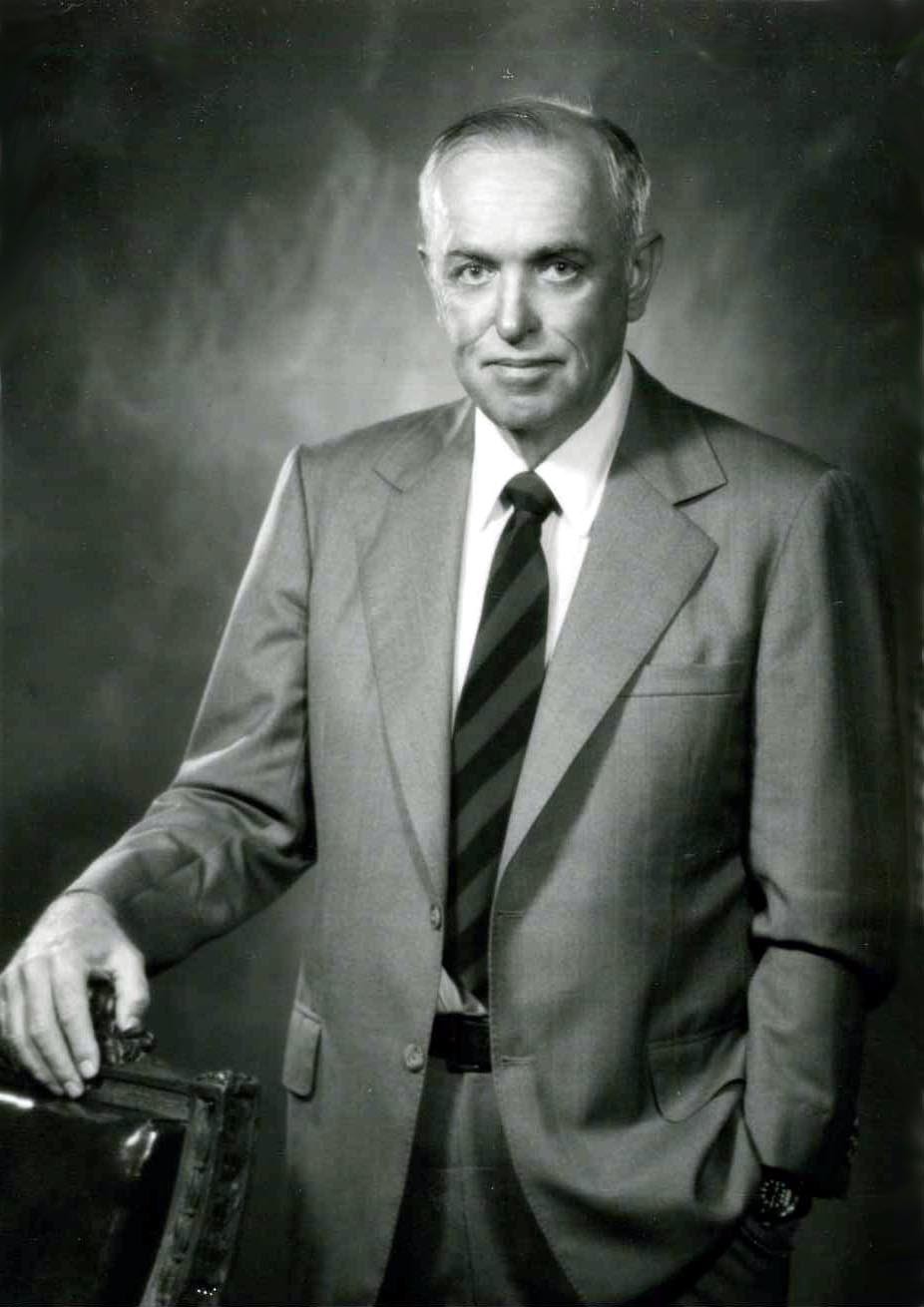 Tim Sullivan died on Dec. 31, 2010 on St. Croix, U. S. Virgin Islands. He has owned a home there for over 30 years. It was there he pursued a love of water activities, learning to scuba dive and sail. Golf was another sport which he enjoyed but never mastered. Friends remembered Tim as "lousy" at golf but a great card player.
Tim is survived by his wife of the last 13 years, Hilda Poirier Sullivan. For six years they have been snowbirds, splitting residency between St. Croix and Frederick, Maryland. Prior to that, he lived in New Jersey for 50 years—in Whippany for nine years and the balance in Montville, New Jersey.
Tim was born in Cortland, Nebraska, in 1926. Soon thereafter, his family moved to Beatrice, Nebraska, where he spent most of his youth. His parents, Timothy James Sullivan Sr. and Margaret Helen (Nellie) Sullivan, predeceased him, as did his eldest sister Mary Beaty. Surviving Tim are his two sisters: Catharine (Cotton) Lenz and Patricia Clare Sullivan. He married his former wife, Charlotte Scott Sullivan in 1949, and they moved to Kansas City, Missouri, for a few years and then to New Jersey where Charlotte passed on in 1995. Tim is survived by their five children: Patrice Sullivan, Timothy James Sullivan III, both from New Jersey, Dennis Sullivan and his wife Renee Cicerchi from New Hampshire, Thomas Sullivan from Virginia, and Joseph Sullivan and his wife Dorothy from Pennsylvania. He is also survived by his two stepchildren, both from Maryland: Stephen Poirier and Cheryl Poirier; as well as by seven grandchildren: Michael Bary, Rick Bary, Alexander Poirier, Mitchel Poirier, Diego Morales, Daniel Sperl and Megan Legge.
Tim was a veteran of the US Navy, serving in World War II.

Afterwards he

graduated from the University of Nebraska with a BA in Mathematics and a Master's degree in Economics. His first job was with the Federal Reserve Bank in Kansas City, Missouri. After five years, he took a job with Prudential Insurance Company in Newark, New Jersey as an economist. At that time, he also taught statistics at Seton Hall University in New Jersey. After about five years with Prudential, Tim took a job on Wall Street with Naess & Thomas and became a

partner

. After Naess & Thomas was sold to a British bank, Tim took a position as an executive V.P. at Arnhold & S. Bleichroeder and retired from that firm in the 1990s after a 40-year career on Wall Street. He still enjoyed his work immensely when he retired but found the daily trip into NYC to be difficult.
For many years he started his day in NYC at the Downtown Athletic Club, swimming a mile before walking on to the office. One of the thrills of his life was presenting the Heisman Trophy award to Michael Rozier, a running back from the University of Nebraska, in 1983 at the DAC. Tim was a life long supporter and fan of the University of Nebraska's football team.
In 1985, he won the prestigious Silbert Economic Forecast Award presented by Sterling National Bank,

which is

given to the

economist in a field of over 50

with the most accurate forecast for the prior three years. Tim displayed his sly wit even in as dry an environment as his interview with Lou Dobbs on Moneyline after receiving the award.
Tim was active with midget football and Little League when his sons were young. He was the chairman of the MUA (Montville Utility Authority) in the mid 1960s. Tim enjoyed a party, loved to dance and tell stories.
A memorial service will be held on Jan. 20, 2011, at Gentle Winds, St. Croix. His stories and wit will be missed there.
Mass of Christian Burial will be held at 11 a.m., Monday, Jan. 24, 2011, at the St. James Catholic Church in Cortland, NE. Fr. Leo Seiker will celebrate. A rosary will be said prior to the service at 10:30 a.m., also at the church. Interment will follow in the St. James Cemetery. Butherus, Maser and Love Funeral Home, 4040 A. Street, Lincoln, NE 68510 will handle arrangements. Online condolences may be left at www.bmlfh.com.
The family would appreciate that any memorial gifts you wish to send go to The Patricia Clare Sullivan Endowed Nursing Scholarship Fund, Mercy Foundation, 411 Laurel St, Suite 3250, Des Moines, IA 50314.