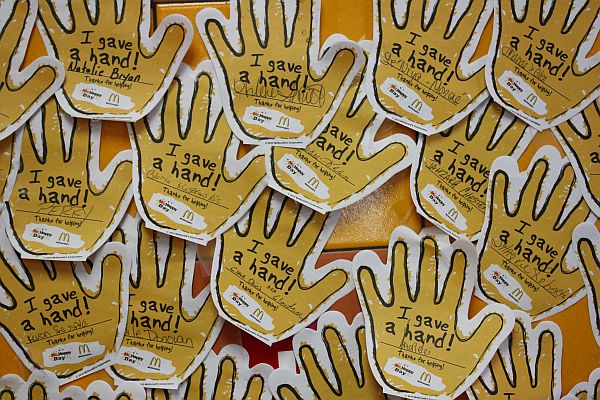 The goal was to hit at least $5,000, but this year's McDonald's "McHappy Day" campaign went more than a grand better, bringing in $6,047 thanks to the generosity of the St. Croix community.
The proceeds from the event, raised through the sale of Big Macs and paper hands at McDonald's restaurants throughout the territory, will benefit the Therapy Association and Disability Advocates (TADA).
TADA is made up of local physical, occupational and speech therapists working at the hospital or in various agencies and private practices on St. Thomas. While the therapists work with patients out of the hospital recovering from strokes or replacement surgeries, their main focus is on individuals with disabilities, including children with cerebral palsy and autism.
TADA aims to get money for equipment for children with special needs, such as specialized wheelchairs that families without insurance or medical assistance might not be able to afford. The organization is also hoping to build a public playground in the next year that is handicapped accessible.
"We want to thank the community for their outpouring of support," said Sharin Jennings, marketing manager for McDonald's USVI. "Our goal was to raise over $5,000 and we are very proud to announce that we have exceeded that goal."
TADA representatives plan on making an adaptive stroller for a child on St. Thomas their first purchase, according to a press release.