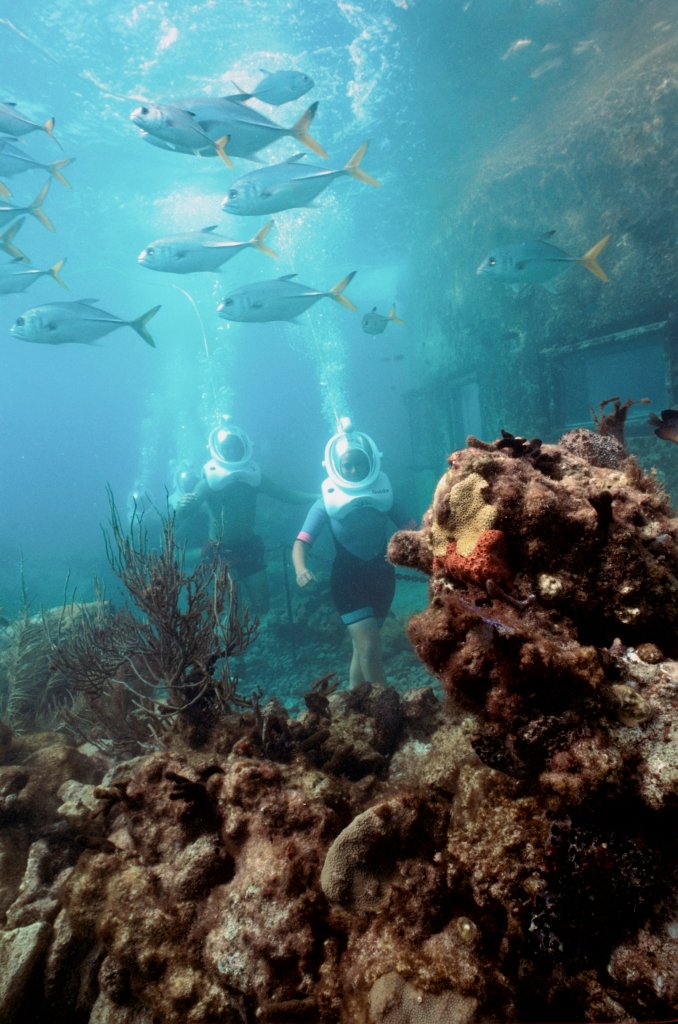 Sub Sea Systems Inc., the entity that licenses Sea Trek operations around the world, recently recognized the Sea Trek program at Coral World Ocean Park, on St. Thomas, as "Most Outstanding Sea Trek Operation for 2010." It has been operating at Coral World since 2001, making it one of the earliest such operations in the world. General Manager Trudie Prior said, "When we started the program here, we were the third in the world and the first in the Eastern Caribbean. Today, there are 41 operations worldwide, so this award by the people who evaluate every single operation is quite an achievement."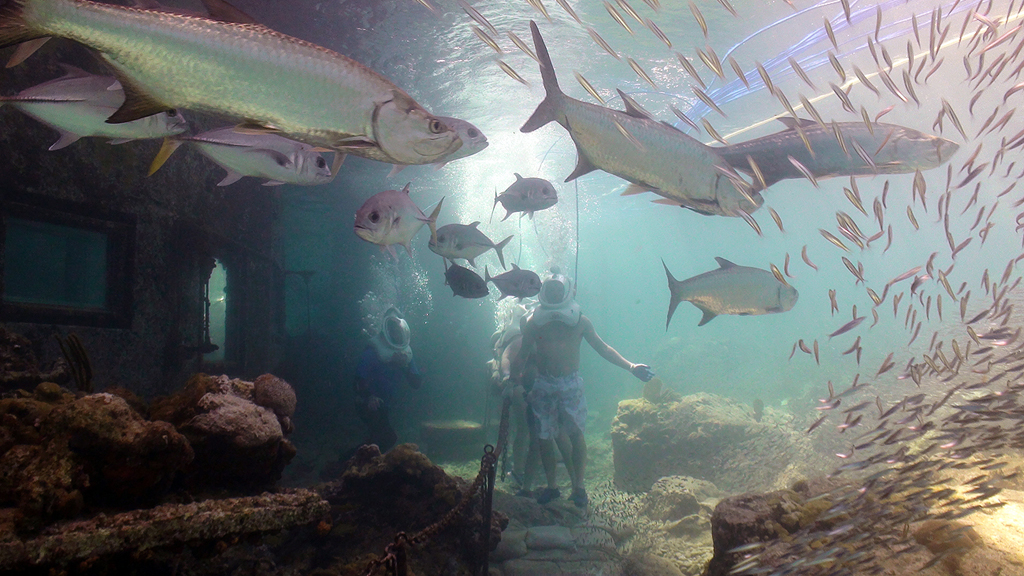 Sea Trek, a helmet dive, offers non-divers and even non-swimmers a diver's view of the world under the sea. The hi-tech Sea Trek helmet is specially designed to provide air, weight and stability while keeping the face and hair dry. A guide leads groups of 10 along a trail about 18-20 feet beneath the sea in the open ocean near the Coral World Undersea Observatory; therefore, if you can breathe and walk, you can do Sea Trek.
According to Jim Mayfield, chairman of Sub Sea Systems, Sea Trek operations throughout the world are considered for the prestigious award based upon performance, guest comments and innovation, among other criteria. "We are very impressed with the efforts of Coral World and the Sea Trek staff, especially with regard to positive participant feedback as seen on TripAdvisor, Facebook, Cruise Critic, sea-trek.com and various blogs," said Mayfield. He noted that the Coral World Sea Trek program combines quality, customer service and one-of-a-kind entertainment.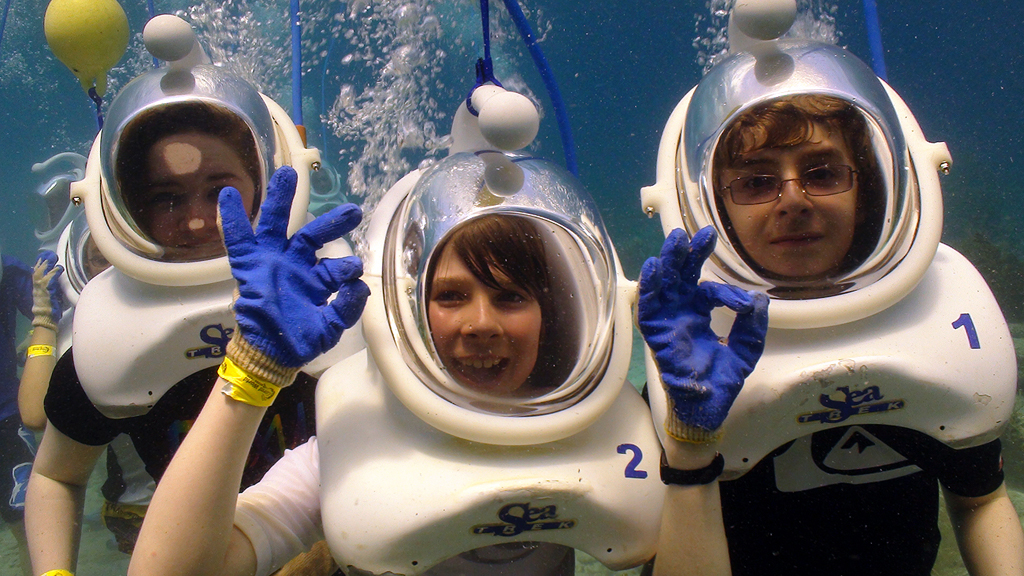 Manager Jason Quetel said, "We have a great staff of excellent divers who are enthusiastic about sharing the beauty of the coral reefs of the Virgin Islands with people who do not dive." No previous experience is required to engage in this Star Trek, and anyone who is healthy and weighs at least 80 pounds can participate. "Our goal at Coral World is to expose our guests to the natural beauty under the sea and give them a genuine experience. We never forget though that people like to have fun," he said.