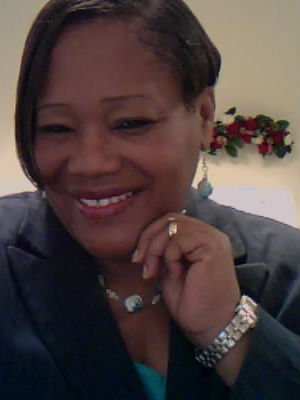 Hyacinth Patricia Browne of Estate Jealousy died on Dec. 21, at Gov. Juan F. Luis Hospital. She was 50 years old.
She is survived by her spouse, Wenworth Browne; mother, Iola Tonge; sons: Owen Browne, Ian Browne and Sean Browne; grandchildren: Ian Browne Jr. and Kaheera Browne; daughter-in-law, Narcisa Browne; sisters: Heather Tonge, Celilia Bartley, Carol Freeman and Annettle Dunning; aunt, Alberta Lee; uncles: Theodore Knight and Wilfred Benjamin; sisters-in-law: Alice Browne, Fiedelina Premdas and Mignon Browne; and brothers-in-law: Maurice Browne Sr., Arnaud Browne, Deon Dunning, Charles Freeman, Joseph Premdas and Hewlett Defreitas.
She is also survived by nieces: Janelle, Joanne and Adonika Sheridan, De-Andrea, Shaniqua and Alyssa Dunning, and Christina Freeman; nieces-in-law: Dorothy, Connie, Andrea and Deloise Browne, Lois Strother, Ardath Norfleet, Zenida Premdas, Irisdeane DeFreitas, Gail and Donna Gordon; nephews: Hector De-Jesus, Bruce and Emiliano Santos, and Michael Sheridan Jr.; nephews-in-law: Maurice, Bertram, Andre, Orville, Avery, Vaughn, Blair and Ivor Browne, Elroy, Harold and Franz DeFreitas, Bonnieface, Darol and Julius Premdas; cousins: Juliet Ashterman, Barry Bowery, Patrick Williams, Elaine Lake and John Lee.
Other survivors include special family and friends: Alex and Anthony Wattley, Joseph Fulgence, Ralph and Cashena Christian, Aramelle, Anejah, Cariece, Cariera, Krystal, Silton Browne and family, Kristina and Precious Wattley, Lucia Warner, C. Parrilla, Deseree and St. Clair Wynter, Kasaun Baptiste, Jose Navarro, the Governor Juan F. Luis Hospital family, Apostle Eleanor Estrada, Pastor Mona Barnes and family, friends of Holy Ghost Deliverance Ministries, the Pastor Norton Burt family and Friends of Apostolic Faith Mission Church; as well as others too numerous to mention.
Funeral services will take place on Wednesday, Dec. 29, at the Holy Ghost Deliverance Ministries in Barren Spot, with viewing at 9 a.m. and the funeral service beginning at 10 a.m. Interment will follow at the Kingshill Cemetery.
All arrangements are by James Memorial Funeral Home Inc.