Employees at the Department of Labor got into the Christmas spirit early this year with a decorating contest that spruced up the halls of their offices on St. Thomas and St. Croix.
Each section of the department had to decorate its own area, and by the end of a week there was little space left untouched by Santas, reindeer or gift wrapping paper. On St. Thomas, file cabinets were dressed up as presents with bows while the shelves were taken up with lighted displays, local Christmas scenes and hand made sculptures.
The contest was organized this year by Assistant Labor Department Commissioner Arah Lockhart. Employees on St. Thomas and St. Croix began decorating on Dec. 6, and were judged at the end of last week by a team of judges from the community that went around and inspected each of the sections.
One section on St. Thomas had a moving reindeer display, with grass, an apple and burnt charcoal that was used as droppings. Dressed as Santa Claus, David Dawson Jr. sat on the floor in another section, toasting a marshmallow in front of a fireplace made out of painted cardboard boxes.
Labor officials said the contest was a big morale booster for the department, bringing the employees together in Christmas cheer.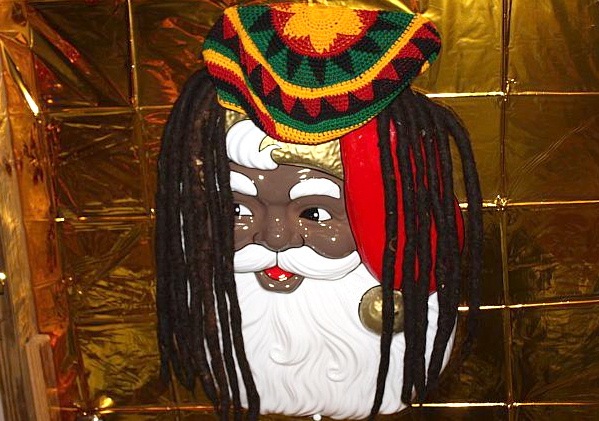 This year's winners were:
St. Thomas – Unemployment Insurance Benefits with "Winter Wonderland," and Employment and Training with "Santa Sen We A Caribbean Christmas"
St. Croix – Unemployment Insurance/Employment and Training with "Gifts of Hope Form DOL," and Worker's Compensation Administration with "Dance de Kruzan X-Mas May Pole at WCA, Come Celebrate our Kruzan Festival."