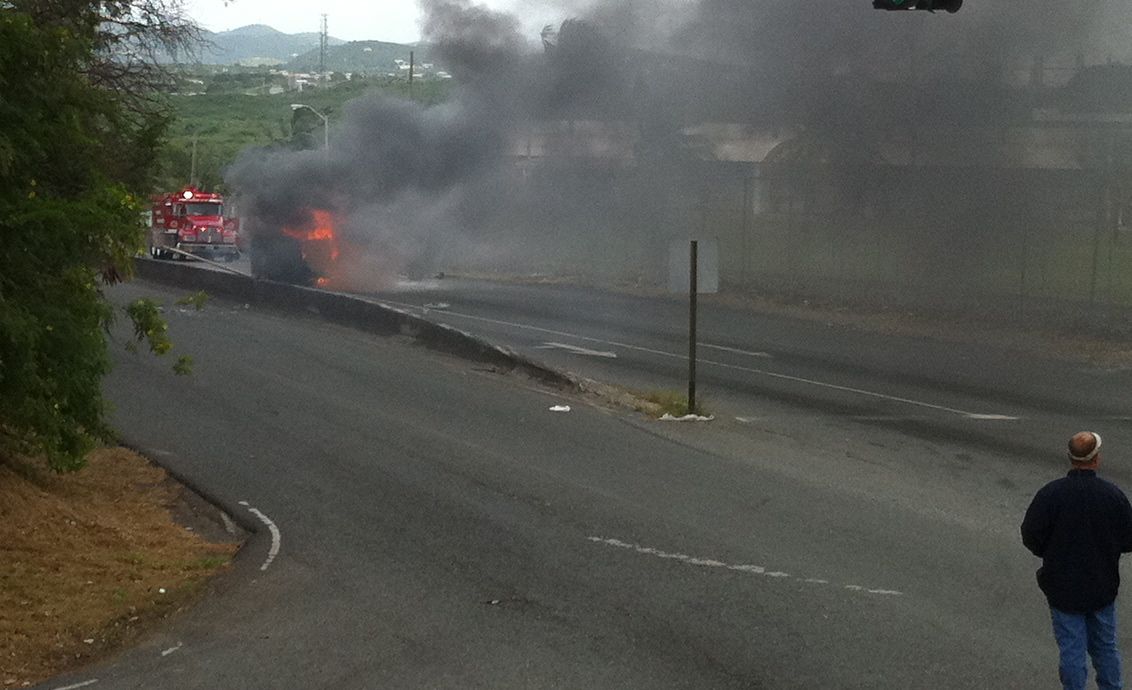 Flame and smoke poured from a blue Mitsubishi Lancer that flipped and burned about 1:30 p.m. Thursday in the westbound lanes of Melvin Evans Highway by the Clifton Hill stoplight. Fortunately, no one was seriously injured.
"There was a car coming from Frederiksted to Christiansted and another driver coming out of Clifton Hill in a Jeep Cherokee," said V.I. Fire Services Sgt. Johnny Frontal Thursday afternoon.
The driver of the Mitsubishi, identified as Joshua Baptiste, went through the intersection at speed while a woman in a Jeep Cherokee entered the intersection. Baptiste then swerved to avoid the Jeep, colliding with the concrete median barrier, flipping over and catching fire, Frontal said.
"It was fully engulfed in flame when we got there," Frontal said. "Fortunately, the young guy in the car, he got out and had just minor injuries. So we put it out and got it out of the way of traffic."