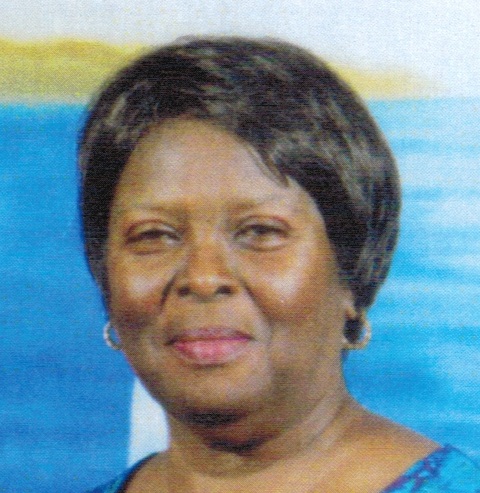 Anna M. Acosta of Sion Farm died on Dec. 6, at Gov. Juan F. Luis Hospital. She was 73 years old.
She is survived by her daughter, Elizbeth Acosta; sons: Incocencio Acosta Jr., Juan Acosta Sr., Stephen Acosta and Gregory Acosta; grandchildren: Jaseni Nisbeth, Jedian Cummings, Richard Wright, Isaiah, Chelsea, Seleena, Tamia, Inocencio III, Makalah, Shakira, Ishmael, Juan Jr., Kaili, Keon and Kalini Acosta; great-grandchild, Ny'Jah Gregory Wright; daughters-in-law: Joan and Karen Acosta; sister, Diselle Woodrupp; and brothers: Arnold, Leroy Sr., Wilfred and Trevor Woodrupp.
She is also survived by nieces: Leona Woodrupp Miller, Donna "Ife" Sargeant, Cynthia Woodrupp-Waters, Patrice Woodrupp-Thonnhill, and the children of her youngest sister, Diselle Woodrupp of Texas; nephews: Leory Woodrupp Jr., Warren Thomas Woodrupp, Wayne William Woodrupp, Josiah Tafari and Arnold Woodrupp; brothers-in-law: Lawrence Jacobs, Warren Jacobs, Kalan Civil and Juan Soto; sisters-in-law: Carmen Acosta, Maria Gomez, Delores Woodrupp and Jean Woodrupp; cousins and other relatives: Calvin Burke, Vincil England, Raymod Adams, Delores "Yulie" Gumbs and Corrine Messer; godchildren: Corrine and Terrell Nyiema; special friends: Elsworth Baltimore, Leona Williams, Shirleen Bess-Banwaree, Rita Morales and Josefina Ramos, the James, Encanacion, Rissings, Bates, Shevington, Casan, Maldonado and Galloways families; and other relatives and friends too numerous to mention.
A viewing will take place at 10 a.m. followed by a funeral service at 11 a.m. on Friday, Dec. 17, at the Lord God of Sabaoth Lutheran Church in Christiansted. Interment will be at Kingshill Cemetery.