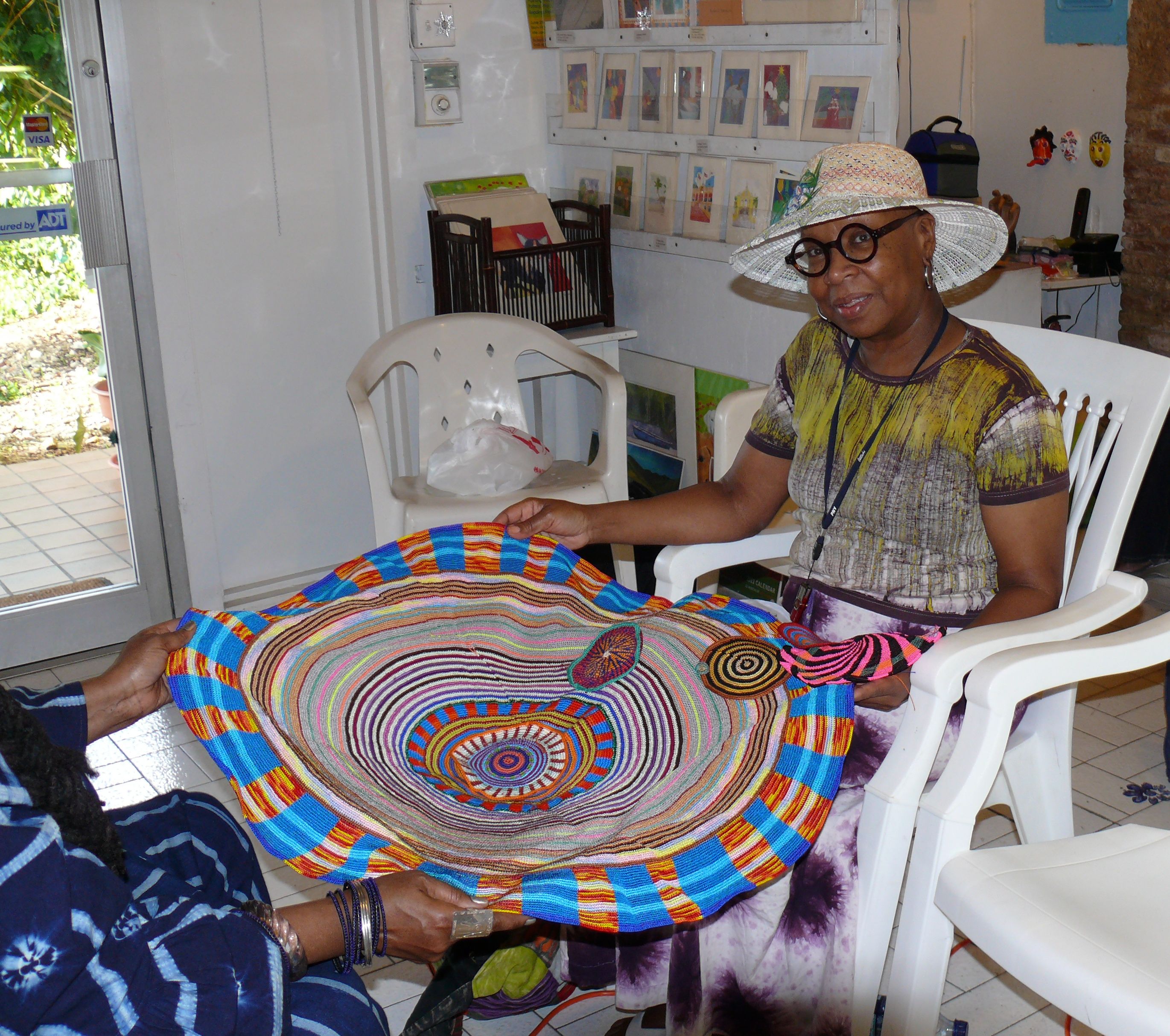 Thursday is the last chance for those on St. Croix to see an unusual exchange between local and national artists on African, Afro-Caribbean and African-American hair styling, clothing, jewelry and folkways.
Initiated by the Smithsonian Institution under the rubrik: "The Will to Adorn," the exhibit includes a slew of familiar St. Croix artists, musicians and storytellers, who have been giving presentations all week, alongside artists from New York, Baltimore and Washington, D.C.
During the exhibit, there will also be discussions, lectures and presentations on the different artists modes, mediums and inspirations.
"The Will to Adorn" is a multiyear research, presentation and documentary project of the Smithsonian and Mid-Atlantic Arts Foundation. It came to St. Thomas in March and is now on St. Croix, thanks to collaboration with the V.I. Council on the Arts. Part of its purpose is to document and re-embrace the many distinctive modes of self-adornment found in the African Diaspora.
According to Sally Van de Water of the Mid-Atlantic Arts Foundation, the show's objectives are to examine the diversity within African-American communities by highlighting the works of African-American artists and craft persons within the Smithsonian's collections, and to add to the available primary research on African and Caribbean body arts.
The artists will be giving presentations at Danica David Art Studio on Company Street in Christiansted starting at 10 a.m. Call Betty Mahoney at (340) 774-5984 or Annette Henry at (340) 773-3075 for more information.