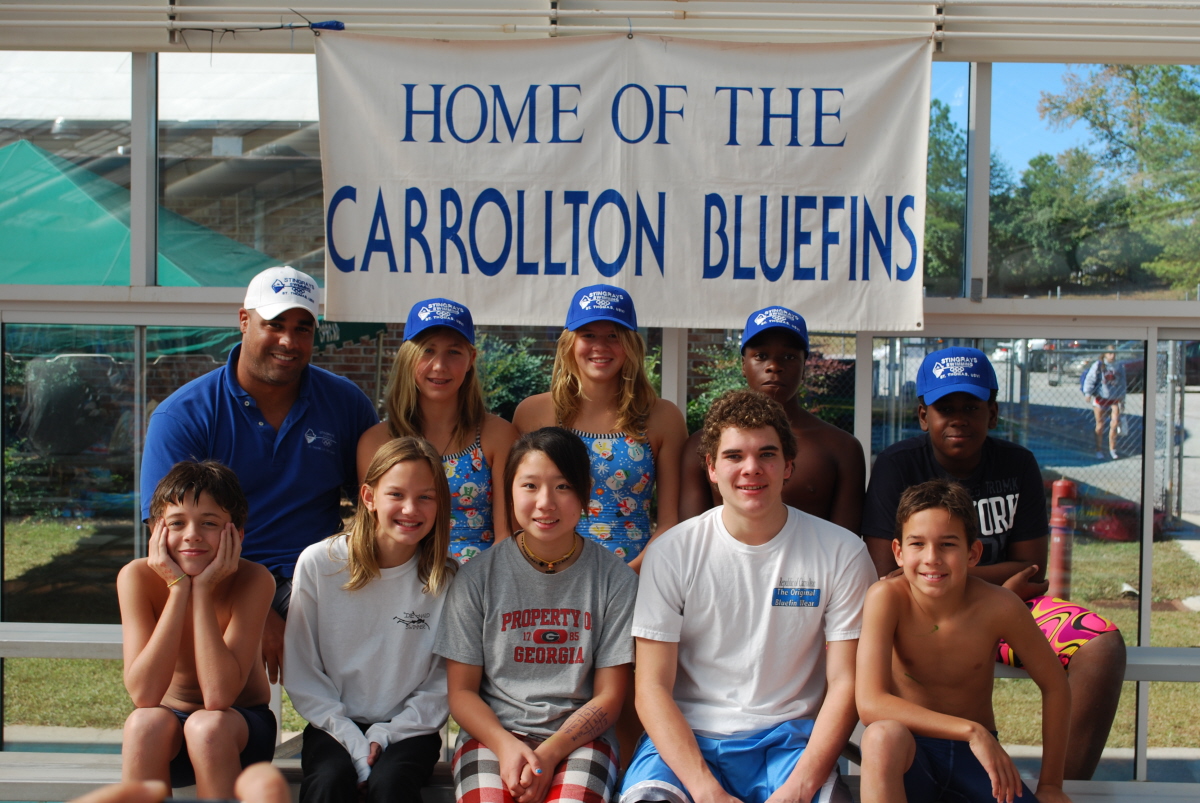 This past weekend, the St. Thomas Stingrays put another notch in their belts. Four members of the St. Thomas Stingrays Swim Team traveled to Carrollton, Georgia, to participate in their first competition in the 48 States in team history. Juliana de Haas, Sasha Klein, Myles Todman and Jalin Sturdivant flew to Georgia with Coach Joey Hamilton. For three days, the Stingrays members competed along with almost 200 other swimmers in a swim meet, hosted by the Carrollton Bluefins and Bluefins Coach David Weeks.
Never having travelled to the U.S. for a swim meet, this weekend was full of new experiences for the Stingrays. Southern hospitality was warmly extended to the St. Thomas team by the Bluefins. With Coach David Weeks taking the lead, his team cheered for and welcomed the Stingrays, took photos with them, gave them complimentary T-shirts and swim caps, and worked with the Carrollton Visitors Bureau to help pay for half of the teams' hotel costs.
Hamilton used the meet as a way to provide the Stingrays, who have the majority of their competitions on St. Croix or Puerto Rico, with exposure to different levels of competition. That's exactly what the Stingrays got, as the United States boasts the most competitive swimmers in the world. "It's important for the kids to see what the rest of the swimming world is doing." Hamilton said. "The more experience they get, the more prepared they will be when they reach international levels of competing.
Over the course of the three-day meet, each Stingrays swimmer competed in six events. Out of the 24 total events swum by the four team members, there were 19 personal bests and 20 top-16 finishes. Hamilton said, "It was an amazing performance by everyone across the board. To perform so well in a new environment was a great experience and a confidence booster for them."
The Stingrays have one more competition on St. Thomas before they will host the 2010 Virgin Islands Swimming Federation Championships on Dec. 11.