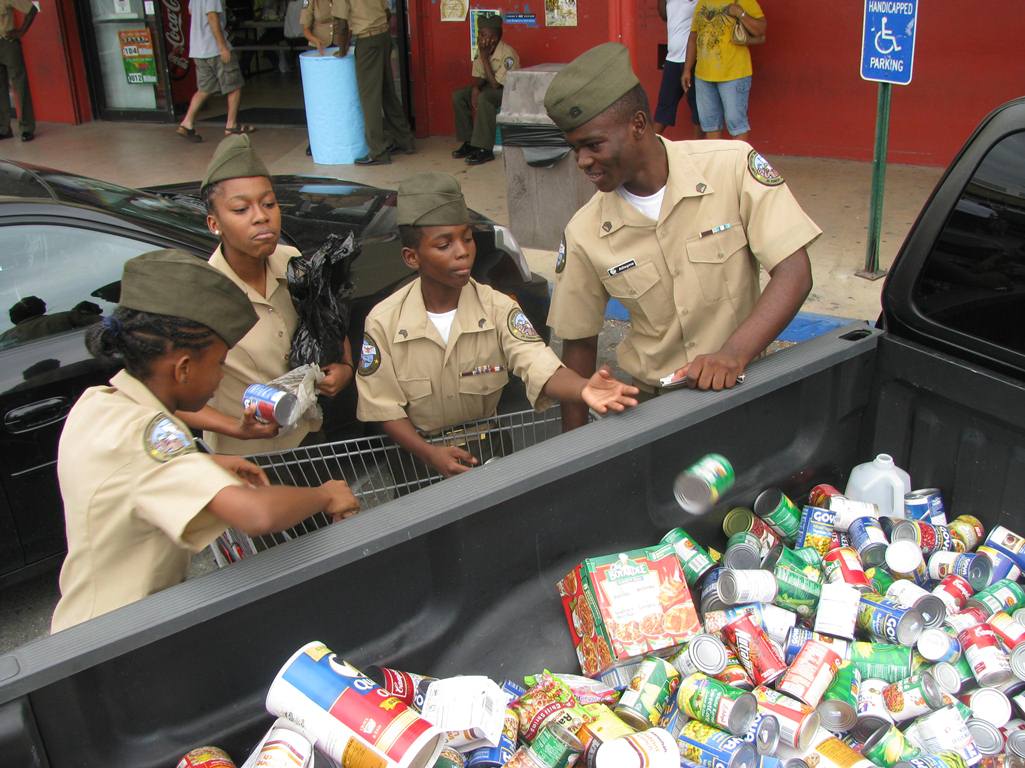 Some 120 families will have enough to eat this upcoming holiday season, thanks in part to cadets from the JR. RANCH program at The Manor School who collected canned goods donated by shoppers Saturday at Food Town Supermarket and Plaza Extra East.
The donations will go to the Department of Human Services annual Adopt-A-Family program, which distributes such necessities to families and non-profit organizations on the island.
"We are here to show that other people care for them and that we take our personal time to help them," said cadet Casin Phipps, 14.
Such community service is an integral part of JR. RANCH (Restoring And Nurturing Childhood Hope), which was started in 2009 to help high-risk kids ages 12 to 16 put their lives on the right track. It aims to improve cadets' academic performance, develop leadership skills, encourage self-discipline and promote positive behavior.
Two weeks ago cadets helped restore the Florence Williams Public Library after rain from recent storms damaged the children's section. They have also helped clean up miles of roadside litter.
"They are building character and learning the benefits of civic duty," said Patrick James Cuffy, 44, who leads the program. "The kids are motivated and pretty active in community service."