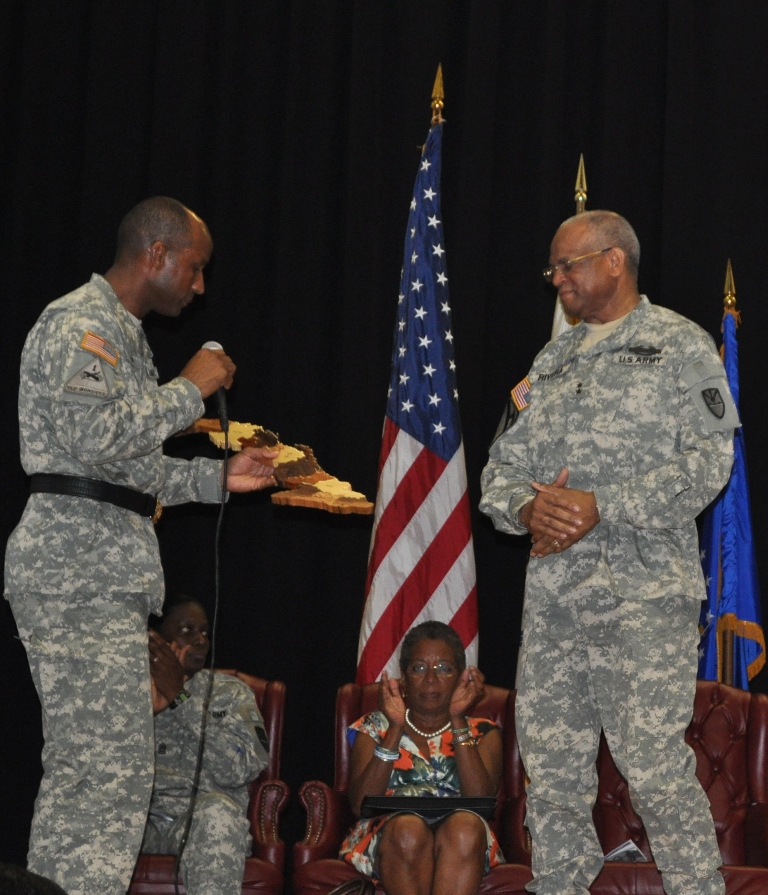 After spending nearly a year away from home, 52 members of the V.I. National Guard (VING) finally returned from their deployment to Guantanamo Bay, Cuba, to be with their family members in St. Thomas and St. Croix.
Thirty-nine guardsmen returned to St. Thomas on five flights throughout the day, and 13 members returned to St. Croix on two flights.
Soldiers from the 786th Combat Sustainment Support Battalion of the V.I. National Guard, along with two airmen from the 285th Combat Communications Squadron, spent the year serving in Joint Task Force Guantanamo (JTF) headquarters.
VING Adj. Gen. Renaldo Rivera conducted the official ceremony on both islands. St. Thomas held the event at the Francis Armory in Estate Nazareth at 11 a.m., while St. Croix's ceremony was held at the UVI Cafetorium at 3 p.m.
Family members, community members and other guardsmen welcomed home the veterans – several of whom who have deployed more than three times since 2001.
Linda Smith, from the UVI Office of Institutional Advancement, was one community member who was thrilled to have the soldiers and airmen back. She said that a majority of the guardsmen were graduates of UVI, and her office sent several care packages while they were deployed.
"This is the first time in the history of the V.I. National Guard, that we've done this," Rivera said in his opening remarks. It was also the first time that VING deployed both soldiers and airmen together to support a joint mission.
Delegate to Congress Donna M. Christensen gave a heartfelt speech about how VING has consistently gone above and beyond its call of duty. She pledged to try and write letters on behalf of the guardsmen to get them more awards.
"I am proud of these medals, but they will not be all – you are deserving of many more," Christensen said.
Brig. Gen. Timothy L. Lake, the JTF Guantanamo Deputy Commander spoke of the transformation of Guantanamo Bay during his tenure there. He mentioned how, prior to the deployment, Guantanamo Bay had negative connotations in the media.
However, after the VING deployment, and through the hard work and dedication of them and other soldiers and airmen at the facility, he said that the negative image had been lifted.
"Their discipline, focus and maturity was delivered every day – they went above and beyond what was expected of them, and they exceeded standards," he said of the V.I. guardsmen.
Although the members were jubilant and grateful to be home, they definitely will face challenges in the coming months.
Each speaker at the ceremony asked the V.I. community to be patient and welcoming while these soldiers and airmen transition.
Sgt. 1st Class Genevieve Liburd, said of her fifth deployment that re-integration is going to be the most challenging part of returning home.
"You get accustomed to active duty military life, and it's challenging going back and being re-introduced to civilian life," she said. As a mother with three children at home, she said it's difficult on the children after spending so much time away.
One of her daughters, Maya, who accompanied her mom to the ceremony, said she was really happy to have her mom home.
For more information about the JTF in Guantanamo, visit www.jtfgtmo.southcom.mil.