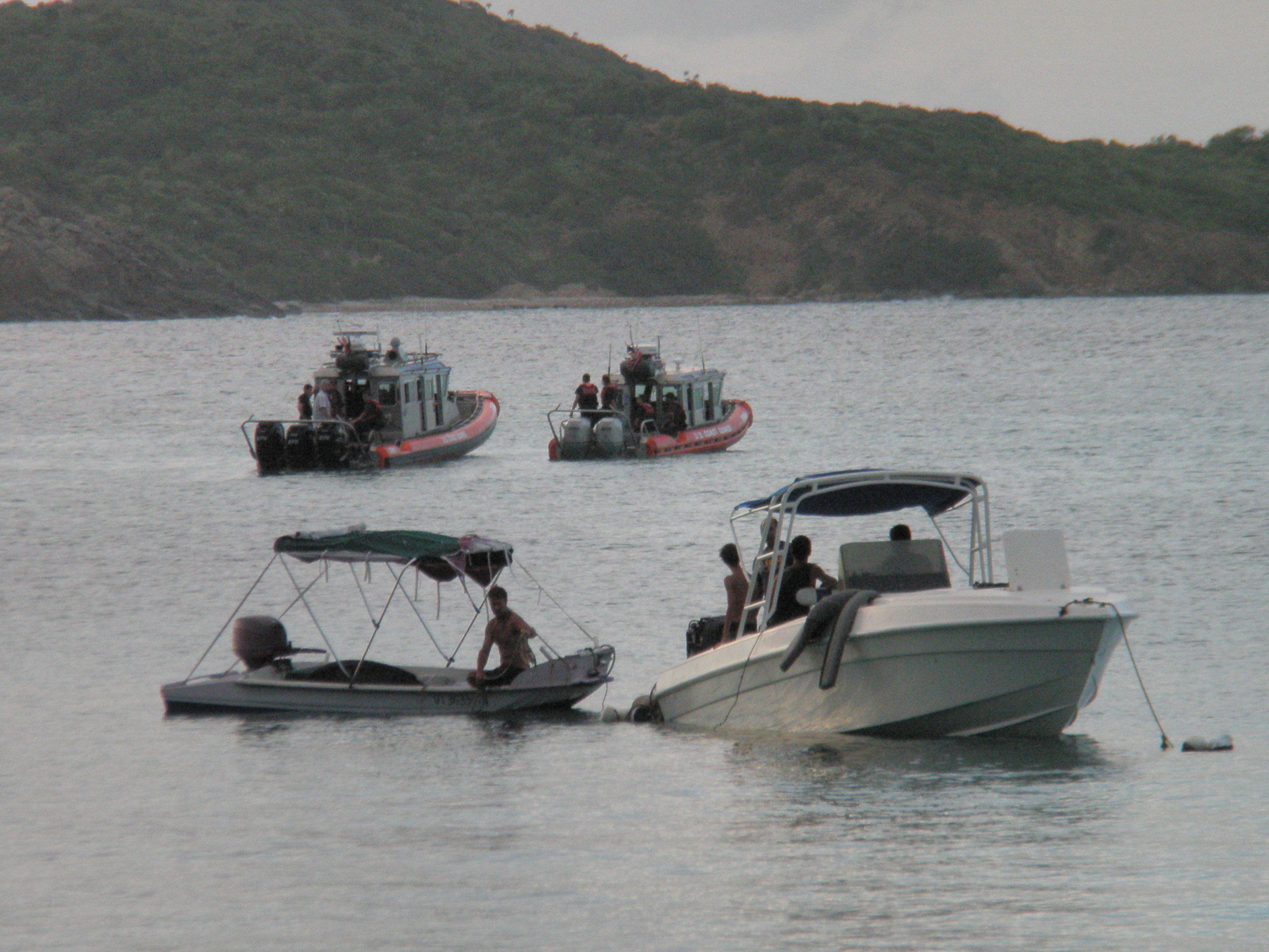 Few details are being released about the origins of an abandoned boat found adrift Thursday around the North Side of St. Thomas, but government sources have said it may be linked to some "suspicious activity" that has caught the eye of the federal government.
"The vessel is part of an ongoing criminal law enforcement investigation," U.S. Coast Guard spokesman Ricardo Castrodad said Monday, adding that he could not yet reveal whether the boat was carrying guns, drugs or any other form of contraband.
The boat was hauled into Hull Bay by two local fishermen but has since been taken into custody by the Coast Guard, whose agents were at the scene last Thursday along with officers from Planning and Natural Resources and U.S. Customs and Border Protection.
Castrodad said it's still too early to speculate where the boat is going to end up but confirmed that the fishermen have filed a claim for salvage rights.
"We could end up handing it over to the state, which will then complete the process with new owners, or depending on the situation, it could be something that ends up in claims court — right now, with all the other agencies involved in the process, it's too early to say what's going to be done," he explained. "A number of factors are still pending."
Sources say the boat is worth roughly $50,000. It has no markings, registration and nothing was found on it except one old European shoe, according to witnesses.