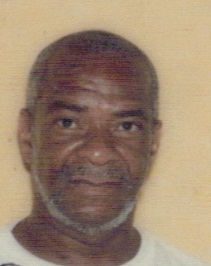 Robert Orville Jacobs Sr., also known as "Bobby," of Estate Smithfield died on Sept. 24. He was 60 years old.
He is survived by his son, Robert O. "Robbie" Jacobs Jr.; grandson, Meriano R. Jacobs; adopted son, Gene Stone; sisters: Carmen Acosta and Maria Gomez; brothers: Warren "Pappy," Lawrence and Alfred Jacobs, Kalan Civil and Juan Soto; adopted mother caretaker, Dolores Walcott Brewster; sisters-in-law: Anna Acosta, Ann Marie Jacobs and Wendy Soto; nephews: Lorenzo, Alejandro "Ali," Darian, Warren "Bolo," Innocenencio Jr., Juan, Stephen and Gregory Acosta, Warren, Lamar, Lawrence, Lloyd and Leon Jacobs, George and Wayne Ventura, Rafael Acevedo and Akiel Civil; and nieces: Elizabeth and Sandra Acosta, Debra and Melinda Ventura, Althea, Nicole and Tasha Jacobs. He is also survived by aunts: Maria R. Williams and Andrita Rosado; cousins: Agnes DeVulgat and family, Leontyne "Tiny" James and family, Sylvia Brown and family, Velma Farrelly and family, Louis and Marjorie Brown and family, and the Todman family; great nieces and nephews; as well as other family and friends too numerous to mention.
A viewing will be held at 10 a.m. and a funeral service at 10:30 a.m. on Thursday, Sept. 30, at Holy Cross Catholic Church. Interment will follow at Kingshill Cemetery.
All arrangements are by James Memorial Home Inc.