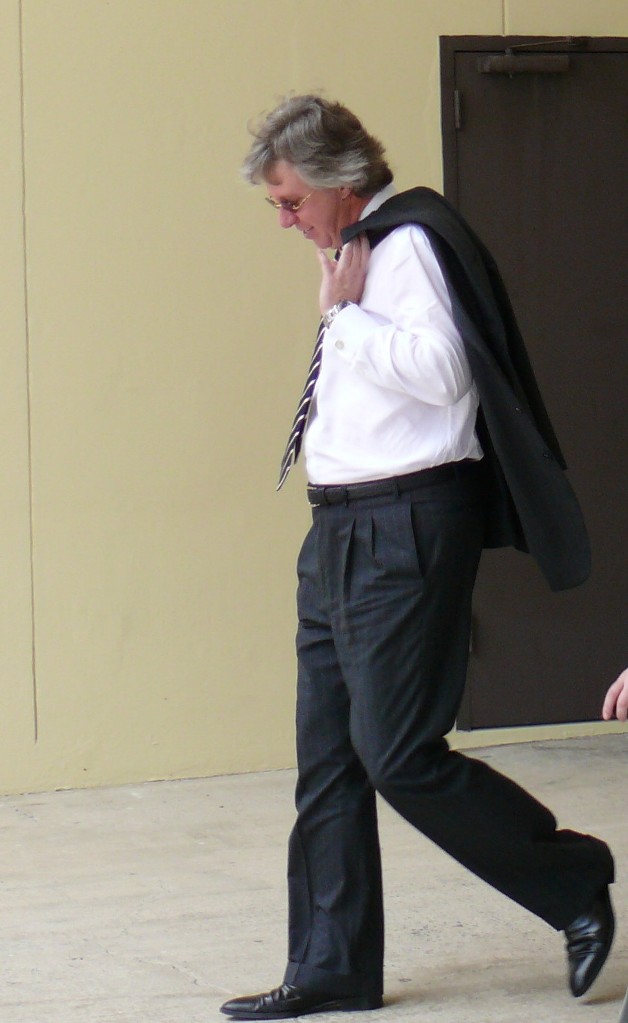 A V.I. Superior Court judge dismissed an appeal Tuesday from bankrupt former Vitelco and Innovative Cable owner Jeffrey Prosser, clearing the way for ICC's biggest creditor to immediately buy Vitelco and the Innovative Cable companies.
When Judge Harold Willocks issued his ruling Tuesday—both dismissing the appeal and vacating an earlier stay of the V.I. Public Service Commission's ruling in May to let the Innovative sale proceed—he was no kinder or gentler than previous federal judges in his judgment of the merits of Prosser's case.
Dismissing a crucial element of Prosser's appeal, Willocks found Prosser had "failed to provide a clear showing of irreparable and substantial financial or property loss as alleged."
On the fundamental question of whether the PSC's decision met the conditions required for a court to overturn it, he said "(t)here is nothing in the record that suggests that the PSC's findings of facts and conclusions were arbitrary, capricious or procured through fraud."
Prosser's other claims fared no better.
For instance, Prosser argued the court should review the case and send it back to the PSC for reconsideration because of new information and evidence.
But no new evidence was presented at the Sept. 7 hearing where Willocks heard arguments in Prosser's appeal of the PSC's decision.
On Monday, presumably at Willocks' request, Prosser attorneys filed a brief acknowledging there was, in fact, no new evidence and apologizing to the court. Willocks quotes Prosser's own brief, saying "(n)one of the material contained in the Petition for Reconsideration included new information as previously represented."
But even had Prosser's attorney's been truthful about there being new evidence, Willocks noted that "the PSC did not need to consider any of the new issues raised."
Citing federal rules of evidence, Prosser attorneys argued the case should be remanded to the PSC because the PSC did not issue a formal ruling denying his motion for reconsideration, instead letting it die through inaction.
"Throughout the appeal process, appellants [i.e., Prosser] repeatedly argued that this matter deals with a local agency and local statues," Willocks said, agreeing with Prosser's earlier arguments that local, not federal, law applied. He then cited the passage of V.I. Code, which says if the PSC does not act on a petition for reconsideration in time, it is deemed denied by law.
Avenues for more delay in the bankruptcy seem to be closing one by one. Prosser may perhaps try to appeal Willocks' ruling to the V.I. Supreme Court. But with no stay in place, the transfer of ownership will go ahead immediately regardless.
And there do not appear to be any obvious legal grounds for a successful final appeal.
Whether or not Tuesday was Prosser's final day in court remains to be seen.