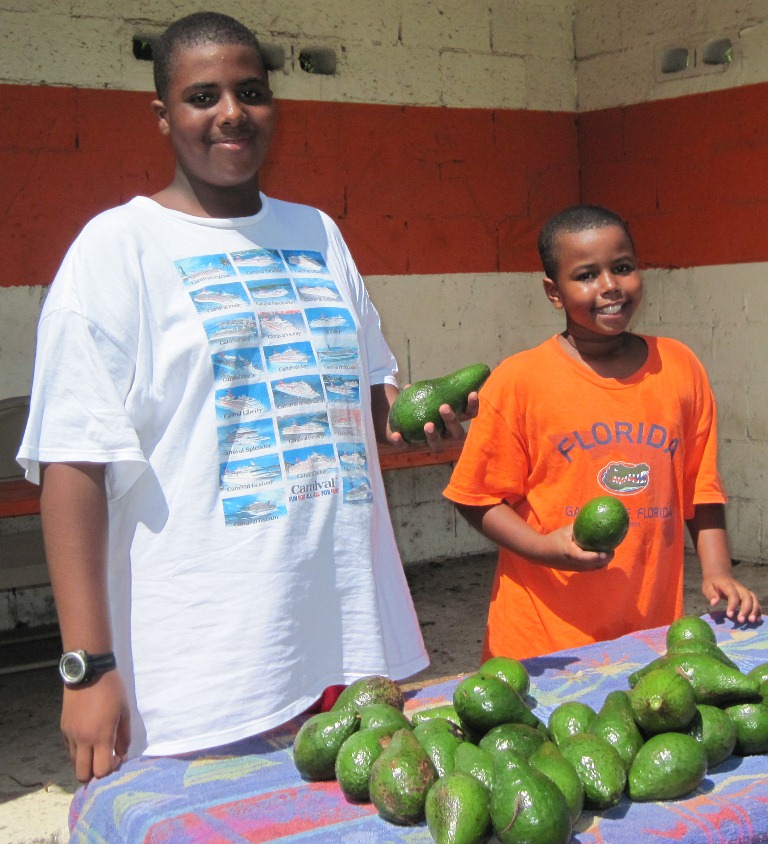 Coral Bay's normally low-key Labor Day festivities turned into a meet-and-greet for politicians of many stripes.
The usual parade wasn't organized this year, and only a handful of people sold food for causes (other than political) in the Coral Bay ballfield and along the main road through Coral Bay.
St. John residents William Smith, 13, and his brother Christopher, 9, were busy selling avocados from their table in at the bus stop near the Moravian Church.
"We had coconuts before," Williams Smith said, adding that they sold out.
Just down the road, St. John resident Lexi Kirby, 10, and her friends had set up a table.
"We're just selling some lemonade. We're trying to raise money so we can buy a computer," Kirby said.
She set up shop next to Coral Bay's other bus shelter. It had one big advantage – shade. The Coral Bay ballfield, where most other people sold their wares and the politicians set up shop, was broiling in the afternoon sun.
In addition to talking to the politicians, folks came for the food.
"Barbecue chicken, fry fish, mutton, whelk, conch, pate…" St. John resident Dariel Bastian said, listing what was for sale.
Bay resident Pat Harley made the trek out to Coral Bay but said she was a bit disappointed that the one-time family event had slipped away. She talked about the sack races and other similar activities that are no longer on the agenda.
Jackie Clendinen, a Coral Bay resident who moved to St. Thomas after the U.S. Postal Service transferred her to its Cyril E. King Airport facility on St. Thomas, was glad to be back on home turf.
"I'm here for the weekend," she said.
Clendinen, along with others who wandered around the ballfield, said they welcomed the opportunity to talk to those running for office.
"Give me that last-minute pitch," she said, referring to the fact that the primary election is Saturday.
Gov. John deJongh Jr. had set up a tent on the field and was busy chatting with those who stopped by. He said that he visits Coral Bay every Labor Day.
"It's an easy day and a fun day," he said.
However, he said that with the peak of hurricane season just four days away, residents need to watch the weather. He spoke about the success of the V.I. Territorial Emergency Management Agency's V.I. Alert system that warns residents via telephone, Internet or other electronic ways that bad weather or other disaster is on the way.
And as she is most years, Delegate Donna M. Christensen was chatting with passersby.
"I'm doing a little bit of campaigning and a little bit of hanging out," she said.