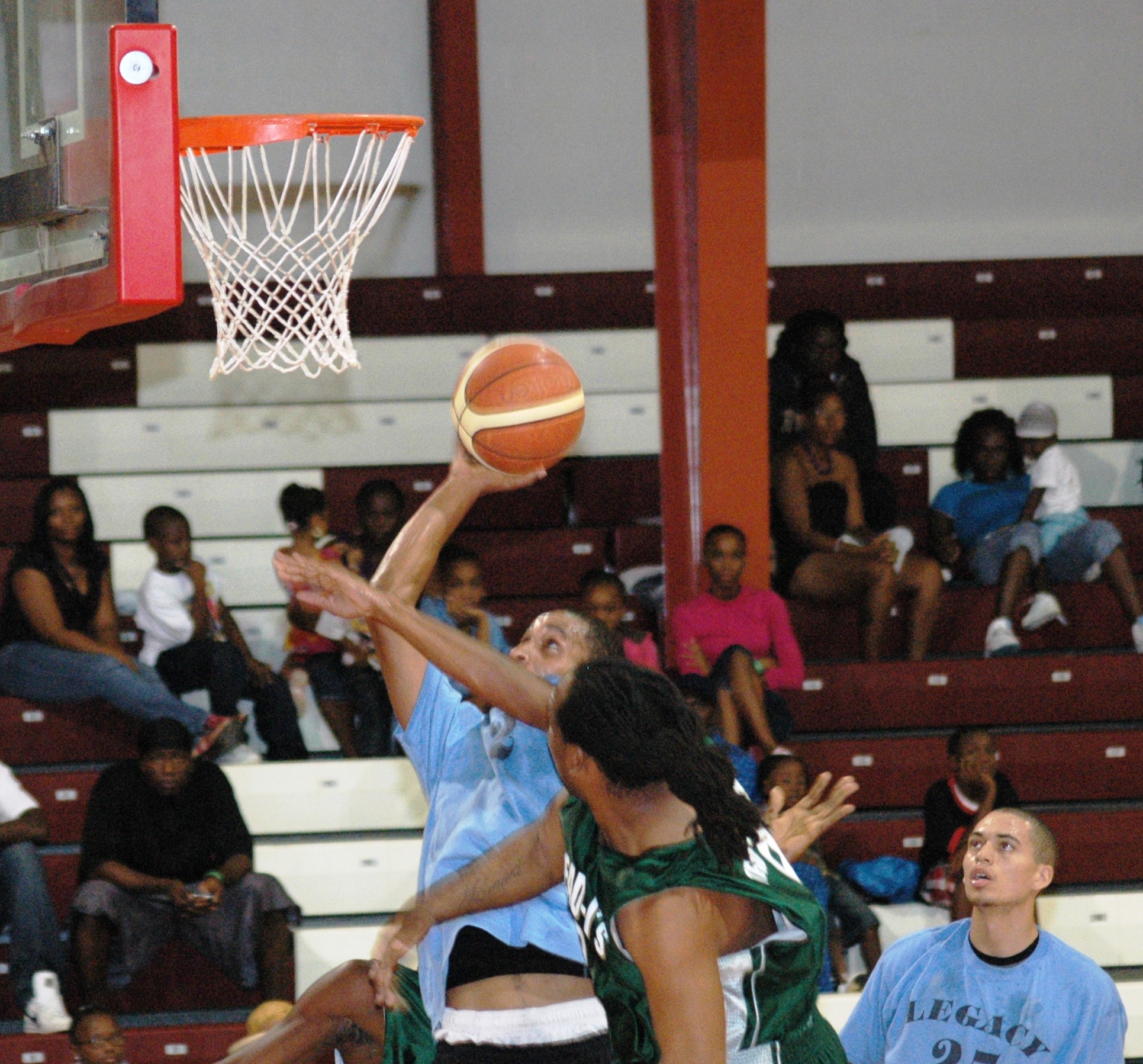 The Dread I's outscored Legacy 24-8 in the fourth quarter to blow the game wide open on their way to a much-needed 101-78 victory Wednesday night at the Ronald Charles Gymnasium in NBBA mid-week action.
The two teams appeared to be evenly matched for most of the game, but the depth of the bench seemed to make all the difference when fatigue became an issue in the final quarter.
Legacy got off to a hot start in the opening period and—led by 10 and nine points respectively by Sean Tutein and Chris Sealy—were able to outscore the Dread I's 24-20 in the period.
A balanced attack in the second period by the Dread I's helped them turned the tables on Legacy as they took a 45-43 lead at the half. Six Dread I players, led by nine points from point guard Aswad Vigo, scored in the period.
A 24-15 run to open the second half gave the Dread I's an 11-point lead at 69-58 with 3:03 left in the period, but a 12-8 run by Legacy near the end of the quarter cut the lead to seven at 77-70.
Dread I's took control early in the fourth. Opening with eight unanswered points, the lead was quickly up to 15 at 85-70. Along with lots of offense, the Dread I's also turned up their defensive intensity, which led to a plethora of Legacy turnovers that turned into easy scores.
In the end the much deeper Dread I's—who dressed and played 12 players compared to Legacy's seven—were much fresher as Legacy was exhausted down the stretch. The defeated Legacy squad managed just eight points in the final stanza to Dread I's 24, and appeared to welcome the referee's final whistle.
Vigo led the Dread I's with a game-high 29 points to lead four teammates in double figures. Timothy Sneed netted 16, Camacho 14, and Melvin Adams dropped in 12. For Legacy, O'Reilly led the way with a team-high 22 points, Tutein had 18, and Sealy finished with 17.