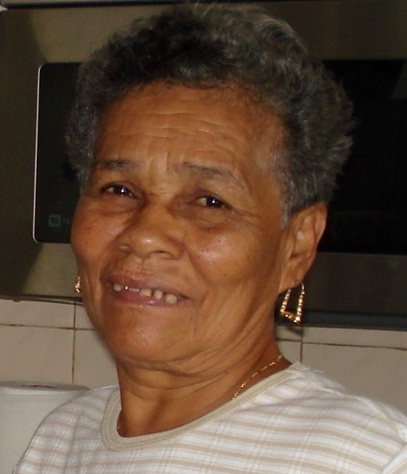 Ana Julia Aleman of Peter's Rest died on June 28. She was 74 years old.
She is survived by her spouse, Angel Manuel Aleman; daughters: Nancy Camacho, Lizette Lopez and Grisel Torres; son, Angel Manuel Aleman Jr.; grandchildren: Lizbeth Camacho, Ana Cruz, Felix Cruz, Maria Cruz, Felix Cruz III, Lakeisha Cruz, Miguel Cruz, Shailah Ayala, Luis Ayala, Erika Ayala, Yessenia Sued, Solgisselle Torres, Manuel J. Torres, Denissa Aleman and Angel M. Aleman III; and adopted great-grandchild, Yadira Creque. She is also survived by daughter-in-law, Yvette Belardo; sons-in-law: Jorge Lopez and Manuel Torres; sisters: Artemia Santiago, Luz Reyes, Lydia Ventura and Maria Santiago; brothers: Jose Santiago, Hipolito Santiago, Victor Ruiz, Biato Santiago and Bernabel Santiago Jr.; and other relatives and friends too numerous to mention.
A viewing will take place at 9 a.m. followed by a funeral service at 10 a.m. on Friday, July 9, at St. Joseph's Catholic Church. Interment will be at Kingshill Cemetery.
All arrangements are entrusted to James Memorial Funeral Home Inc.