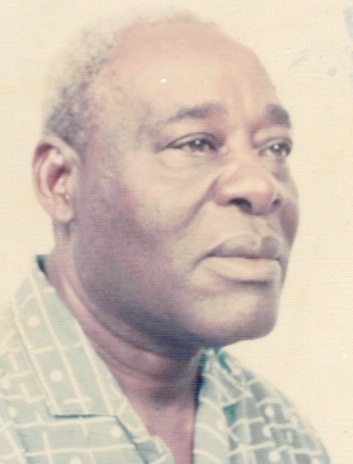 Walter Casper Davis of Sunny Acres died on June 28. He was 82 years old.
He is survived by his spouse, Celestina Glendora Geraldine Davis; children: Christophine Davis Menzies, Eaikland, Tyrone, Rosemary, Minister Ethanie Davis and Wilda Diane/ DD Davis, Rona Davis Codrington, Grithly, Avery, Carey, Tony and Nickey Davis; grandchildren: Nadia Kim Drayton, Rose-Anne, Adrian and Walter Kim, Mary Menzies-Delmas, Michael, Samuel and Jeremiah Menzies, Jason and Loretta Davis, Rhoda Davis Victor, Patrice, Portia and Petara Davis, Daniel Timmy Thomas, Pendah and Jennifer Thomas, Samuel, Randy and Rebecca Greer, Joshua Codrington, Rayna Cordrington Veal, Deshawn, Crystal, Collin, Carey Jr., Carema, Ciarra, Tanesha, Jaheem, Jahmyrah and Jahmarie Davis; and great-grandchildren: Byron Lee, Shauntel and Jonathan Drayton, Hantz Delmas Jr., Miracle Menzies, Jenesis Phagan-Menzies, Azlin Davis, Azrienne and Theressa Davis, Zion Jeffers, Daunte Davis, Demario and Vaughn Victor, Timmo and Daniel Thomas.
He is also survived by brothers: Demetrius Evans Davis, Nehemiah Uncle Bam Davis and Wills Davis; sisters: Anelta Davis and Rosemary Davis-Roberts; nieces: Patricia Davis-Warren, Dorn, June and Debbie Davis, Joan Davis Acousta, Tracelyn Davis, Ann Marie, Desiree, Teresse, Nia, Nica, Barbara, Janice, Joycelyn, Keisha and Cinda Davis; nephews: Heweth, Dave, Elvis, Wren, Ira, Darin, Eardley, Lincoln and Trevor Davis, Ross, Dan and Gary Roberts; great nieces and nephews too many to mention; godchild, Tracelyn Crump; daughters-in-law: Gwendolyn and Sharon Davis; sons-in-law: John Joseph Menzies and Anselmo Cordington; grandsons-in-law: Freeston Bishop Drayton, Hantz Josue Delmas and Gerald Mario Victor. Other survivors include special friends and family: Lydia Hull, Gloria J., Cheryl Joseph, Raquel, Fabiola Polean, Carl Isaac, the Ralph family, Cous, the Greenaway family, the Johakim family, the Crump siblings, the Joseph family, the Peters family, Agatha Pepper Phillips, Lemuel Tan Christopher and Kesha Ventura; as well as other relatives and friends too numerous to mention. Special thanks to First Assembly of God, Continuum Care, Nurse Maggie, Nurse Quailey, Nurse Aide, Maria Brown, Chaplain Walter and Social Worker Luz.
A viewing will be held at 10 a.m. followed by a funeral service at 11 a.m. on Saturday, July 10, at the First Assembly of God in Christiansted. Interment will be at Kingshill Cemetery.
All arrangements are by James Memorial Funeral Home Inc.