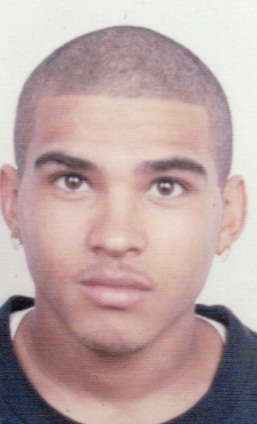 Luis Orlando Encarnacion, better known as "Orlando," of Estate Mt. Pleasant III, Frederiksted, died on May 13. He was 22 years old.
He is survived by his mother, Migdalia Encarnacion; father, Luis Encarnacion; stepfather, Akkido Lindquist Sr.; companion, Jackeline Lao; frandparents: Luis E. Encarnacion and Maria Perez; sisters: Celestine Alicea and Nickisha Nico; brothers: Jose R. Alicea III, Akkido Jr., Kadeem, Kalim Lindquist and Luis R. Encarnacion. He is also survived by aunts: Claudette Richards, Amber Lindquist, Anna Encarnacion and Rochell Carrion; uncles: Santiago and Carlos Encarnacion, Orlando Encarnacion, Raymond George and Guarionex Carrion; cousins and other relatives: Jordan, Darcia, Luis, Katherine, Jamara, Jamari, Maria, Terry, Carla, Jomar, Jared, Guarionex, Carmen, Anna Marie, Jahmil, Nancy, Naailah Somme, Roy, Rakim , Luis E. Encarnacion III and Darcia Encarnacion; sisters-in-law: Shamiqua Victorine and Carmen Lao; brothers-in-law: Trevoir Mapp and Leroy Simmonds III; special friends: Kia, Akeem, Amahlee, Kittim, Kinjah, Akeem Delsol, Armancia, Tammie, Evette, Chaigna and Melissa; as well as other relatives too numerous to mention.
The family requests that mourners wear pastel colors.
A viewing will take place at 10 a.m. followed by a funeral service at 10:30 a.m. on Wednesday, June 16, at Holy Cross Catholic Church. Interment will be at Kingshill Cemetery.
All arrangements are entrusted to James Memorial Funeral Home Inc.