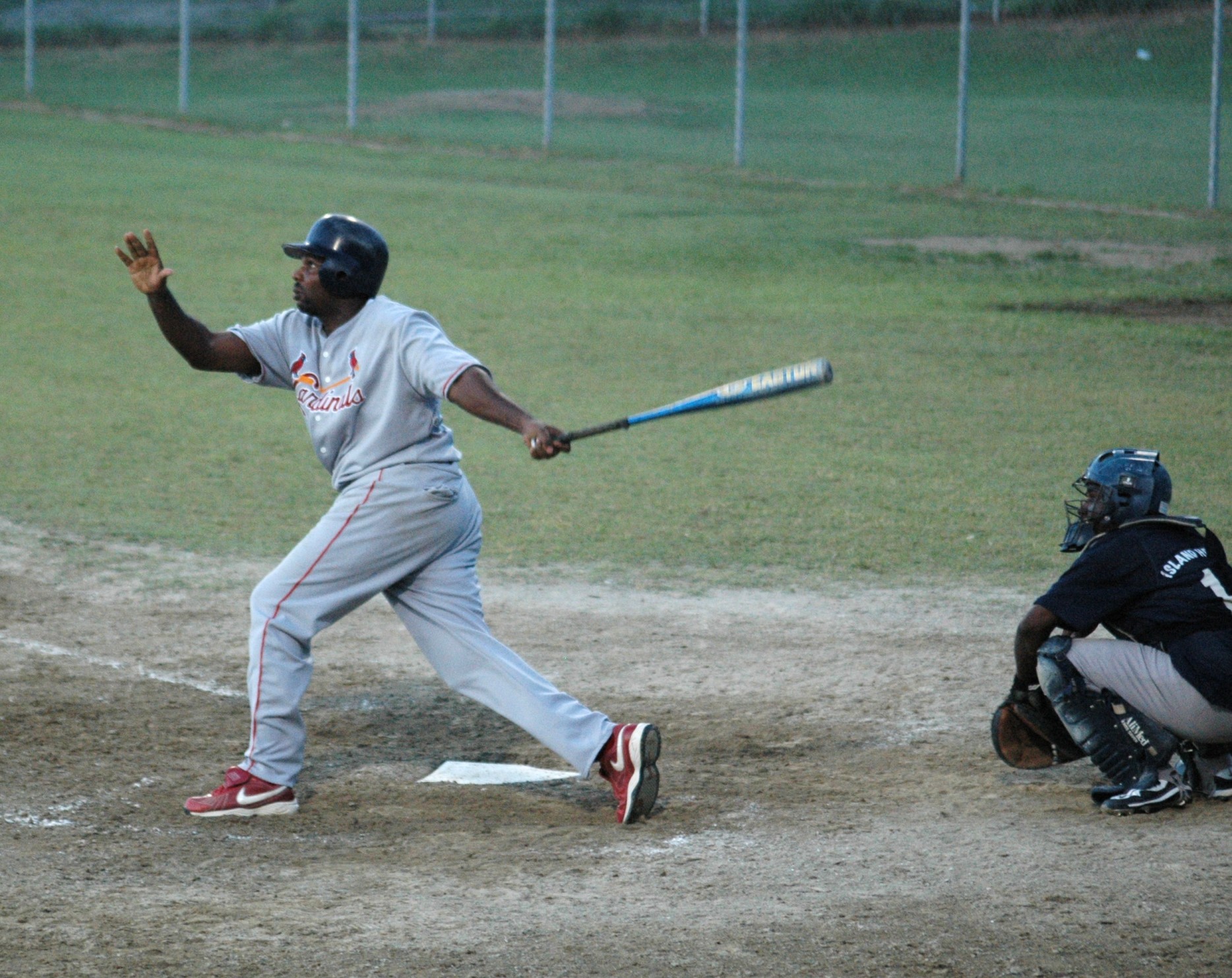 The Raphael Jackson AA Baseball league's cellar-dwelling Cardinals shocked the first-place Yankees 16-10 in a time-shortened, six inning slugfest at the D.C. Canegata Ball Park on Sunday.
The Cardinals used an explosive eight-run fourth to take the lead for good for the much-needed victory.
The Yankees got four runs in the top of the first inning on an RBI single by Real Sackey and three unearned runs. The Cardinals answered with three runs in the bottom of the inning on a three-run home run by Juan Isaac to trail 4-3 at the end of one inning.
An RBI single by Steve Simmonds Jr. in the top of the second extend the Yankees lead to 5-3.
The score would stay that way until the bottom of the third when the Cardinals scored three runs on a two-run home run by Raphael Almonte and a passed ball to take a 6-5 lead. The Cards three-run third signaled the end of the night for Yankees starter Malcolm McGregor.
The Yanks would retake the lead in the top of the fourth at 9-6, plating four runs on a two-run single by Simmonds Jr., an RBI single by Nelson Guzman and an RBI groundout by Sackey.
The Cardinals, however, were not done scoring just yet as they exploded for eight big runs to take the lead for good at 14-9 after four completed innings. The Cardinals eight-inning explosion was highlighted by a three-run blast by relief pitcher Franklin Mercado, who took over from roughed-up starter Jeffrey Bryer, chased by the Yankees in the top of the inning.
The Yankees scored their final run in the top of the fifth, while the Cards answered with two in the bottom of the inning for a 16-10 final.
Mercado picked up the win in relief for the Cardinals, while McGregor got the loss. Top batters for the Cardinals were Isaac (2 for 3 with a home run and four RBIs), Almonte (2 for 4 with a home run and two RBIs), and Mercado (1 for 1 with a home run and three RBIs). For the Yankees, Steve Simmonds was 2 for 3 with one RBI, and Leroy Simmonds was 1 for 3 with two RBIs.