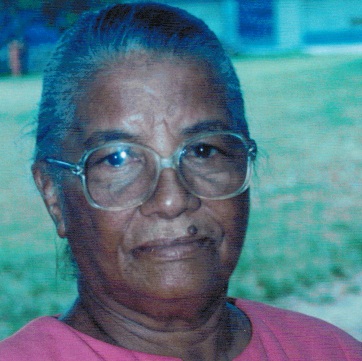 Margarita S. Ayala, better known as "Margo," of Estate Calquohoun, a retiree from Kingshill Post Office, died on April 28, in Houston, Texas. She was 79 years old.
She is survived by her spouse, Mario Ayala Rosa; son and daughters: Mario Jr., Margarita Ayala, Maritza Ayala and Myra Senhouse; close nephews: Herman Heywood and Alejo A. Soto; daughter-in-law, Fiordaliza Ayala; son-in-law, Patrick Senhouse Sr.; sisters: Maria and Renia Soto; brothers: Christian and Leonardo Soto; sisters-in-law: Celia and Gloria Soto, Sofia V. Bonano, Guillermina Benitez, Leonor Encarnacion and Felicidad Guadalupe; grandchildren: Omar, Jo-Ana, Wendell, Elias, Mario, Zaisha, Jarelys, Jesimar, Nashalivonne, Edwin, Yenitza and Patrick Jr.; great-grandchildren: Omar Jr., Nailah, Jesus Jr., Kaevon, Daniel, Angel, Yandel, Jamar, Joshawn and Cristino; numerous nieces and nephews; close friends; Claudette Schrader, Daniela Velazquez, Mrs. Knight and Angela from Houston, Texas.
The family requests that mourners wear festive colors.
The funeral service will take place at 10 a.m. on Friday, May 14, at the Iglesia de Dios Pentecostal M.I. in Estate Calquohoun. Interment will follow at Kingshill Cemetery.
All arrangements are entrusted to James Memorial Funeral Home Inc.